It's Red Ribbon Week! See below for fun, daily themes! 😀
THANK YOU! October 24th-30th is Principal Appreciation Week! We would like to recognize ALL of our AMAZING principals this week for all that they do for our students, staff, and community. First up is Mr. Raffel! Thank you, Mr. Raffel, for everything you do for us! 😃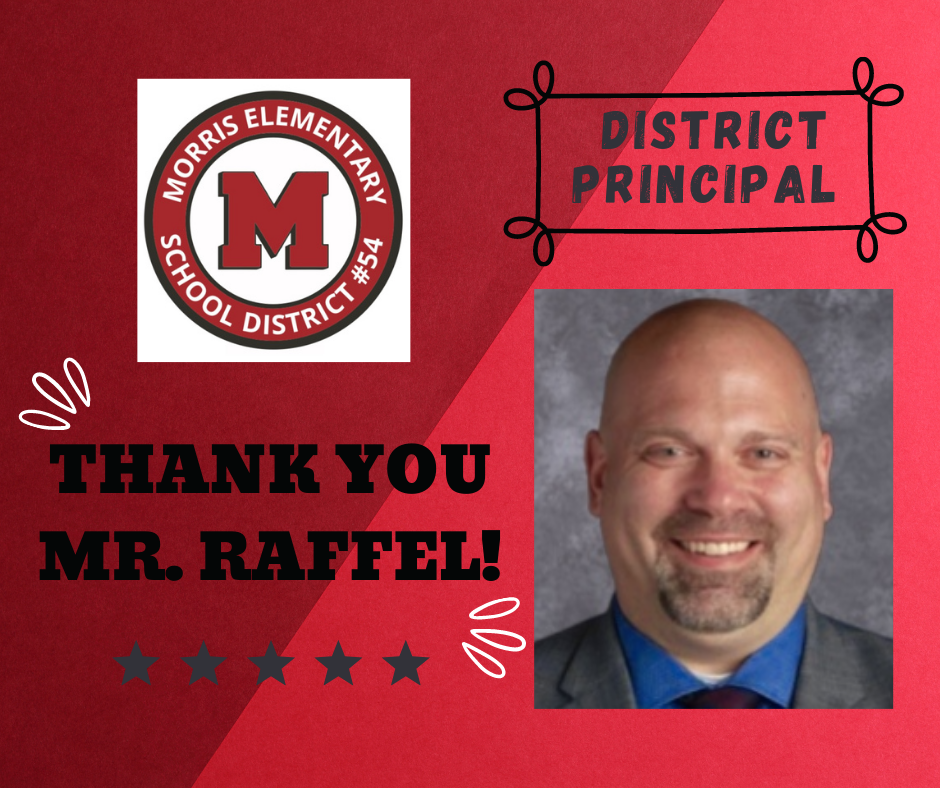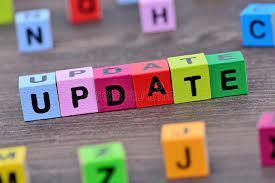 Martha and Thelma would like to formally introduce the newest member of their team, Banks Medler! Banks is our newest therapy dog and he is fitting in quite well with the students and staff here at MGS! 💙🐶🐾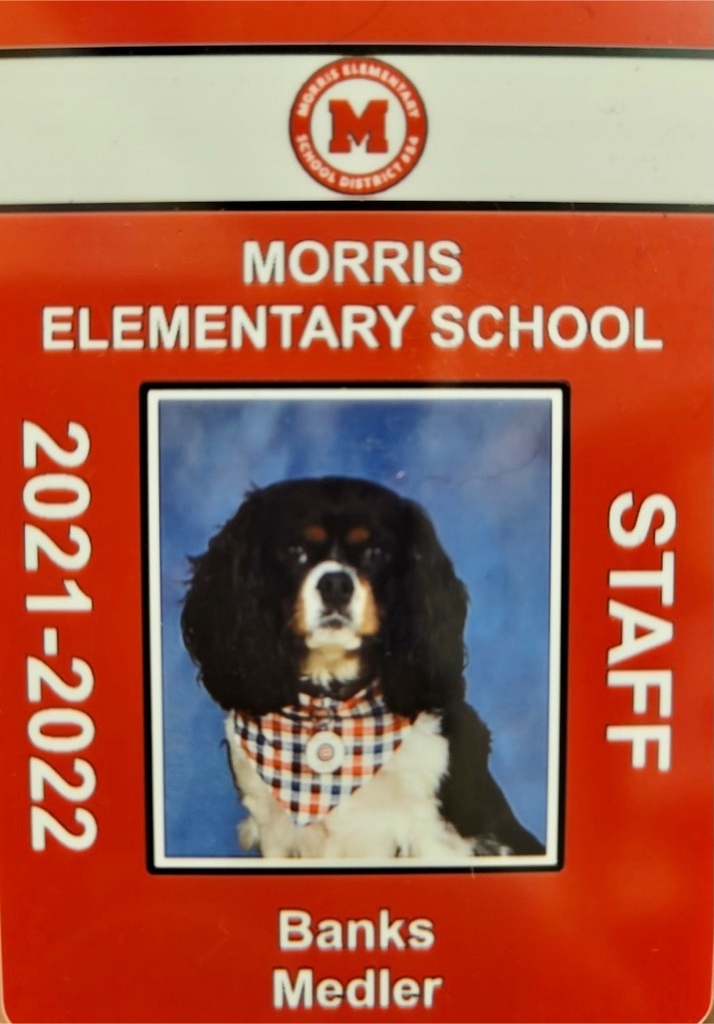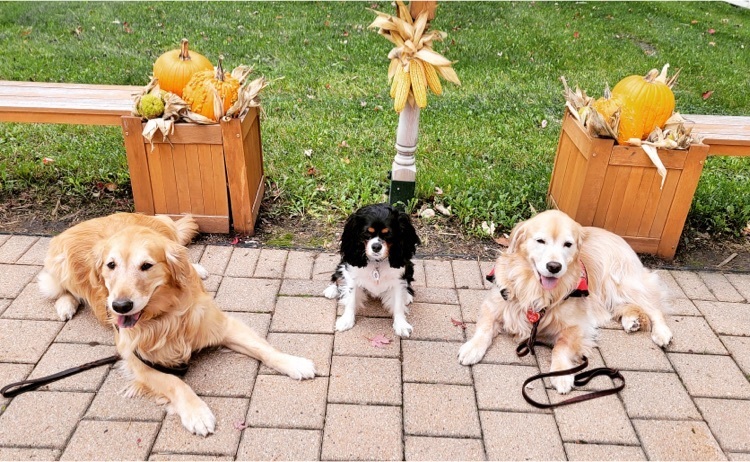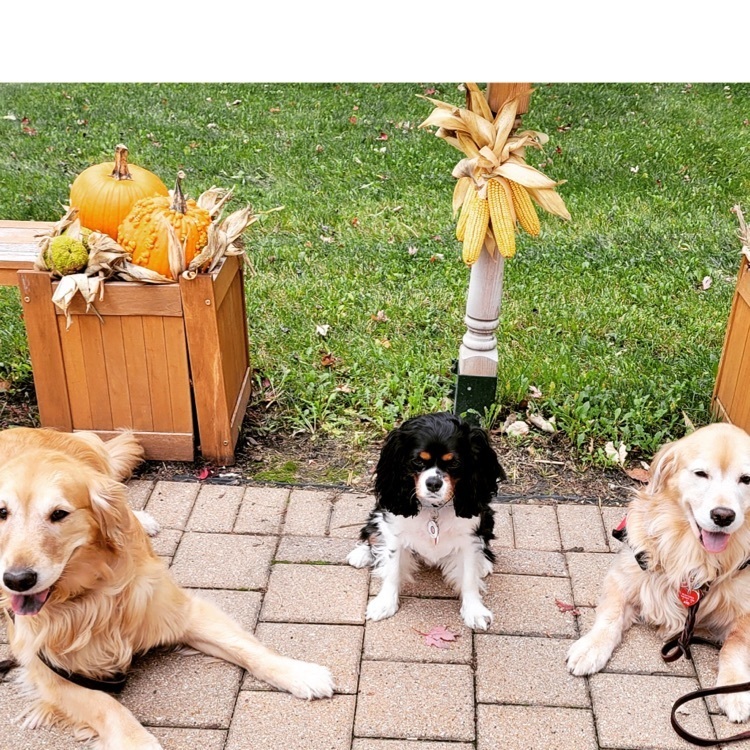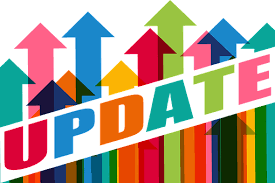 Breakfast is available at our school! 😁 See below for more information!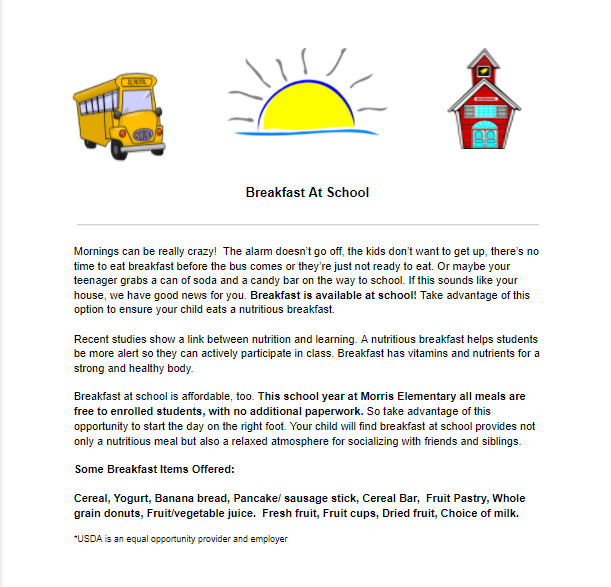 We have State bound XC runners! 🏃🏼‍♀️🏃🏽Congratulations to Niki Hovious, Aubrey Lines, and Brodie Peterson! They qualified at Sectionals this past Saturday and will compete at State October 16th in Bloomington! Way to go! 😁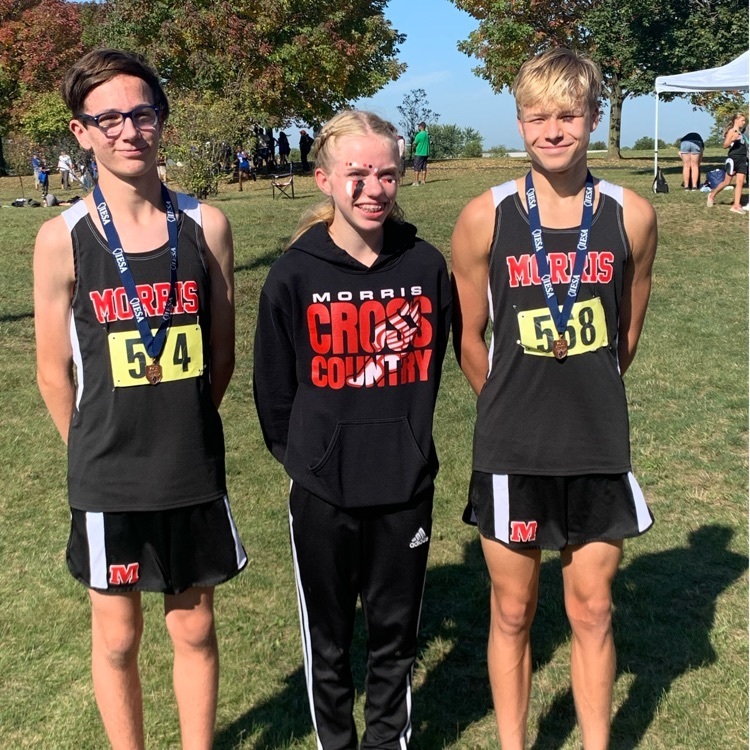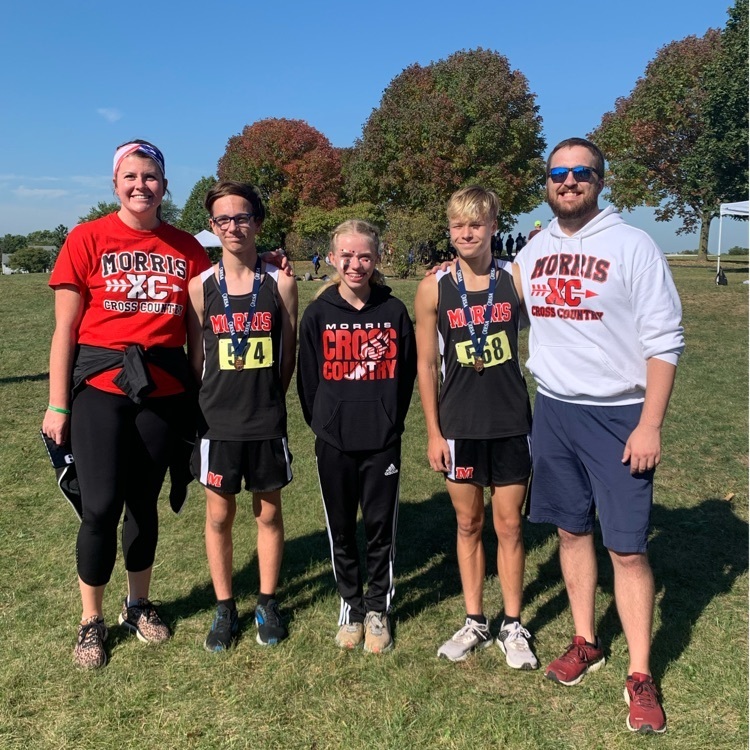 Do you need a Halloween costume or would you like to donate any old ones? The MCHS Student Council can help! See below for more information! 👻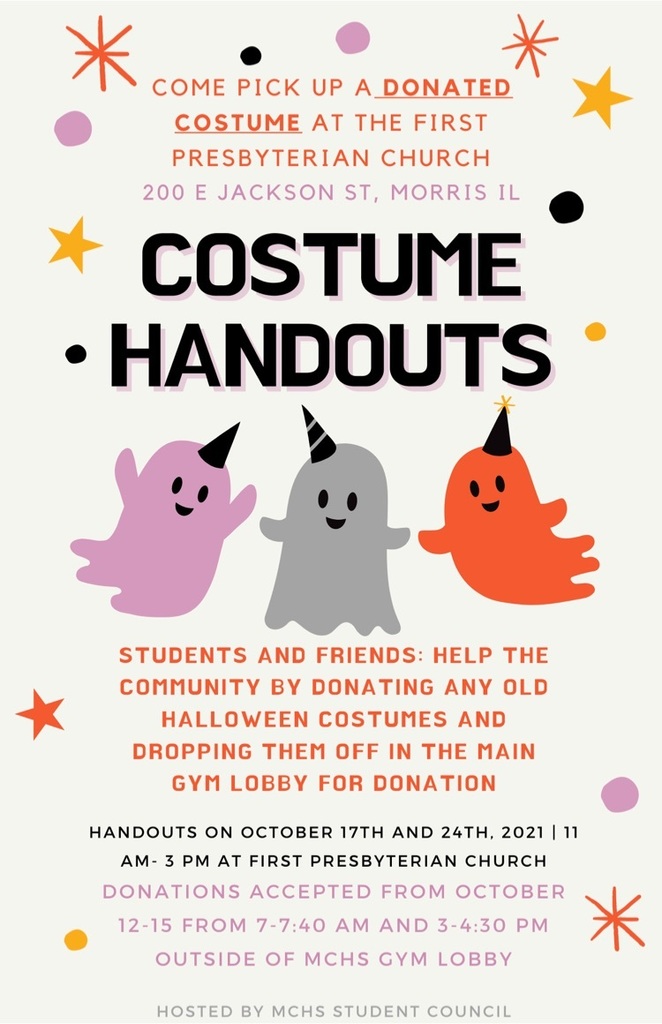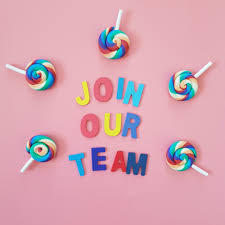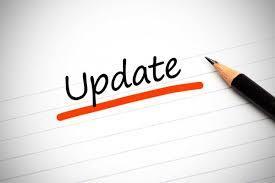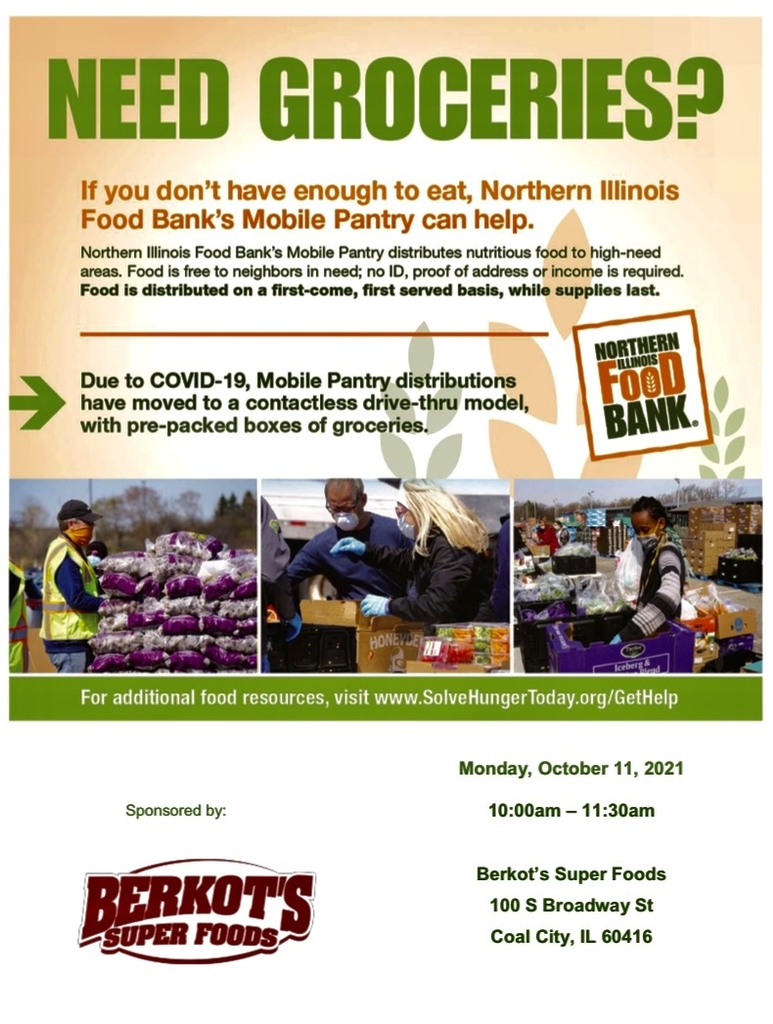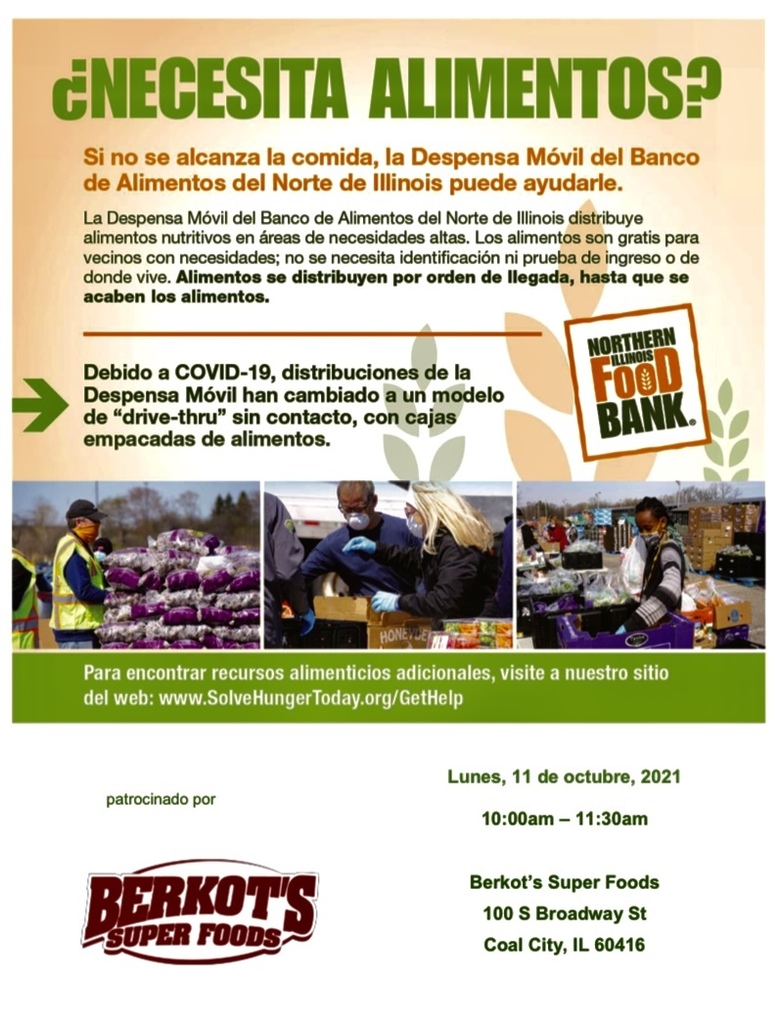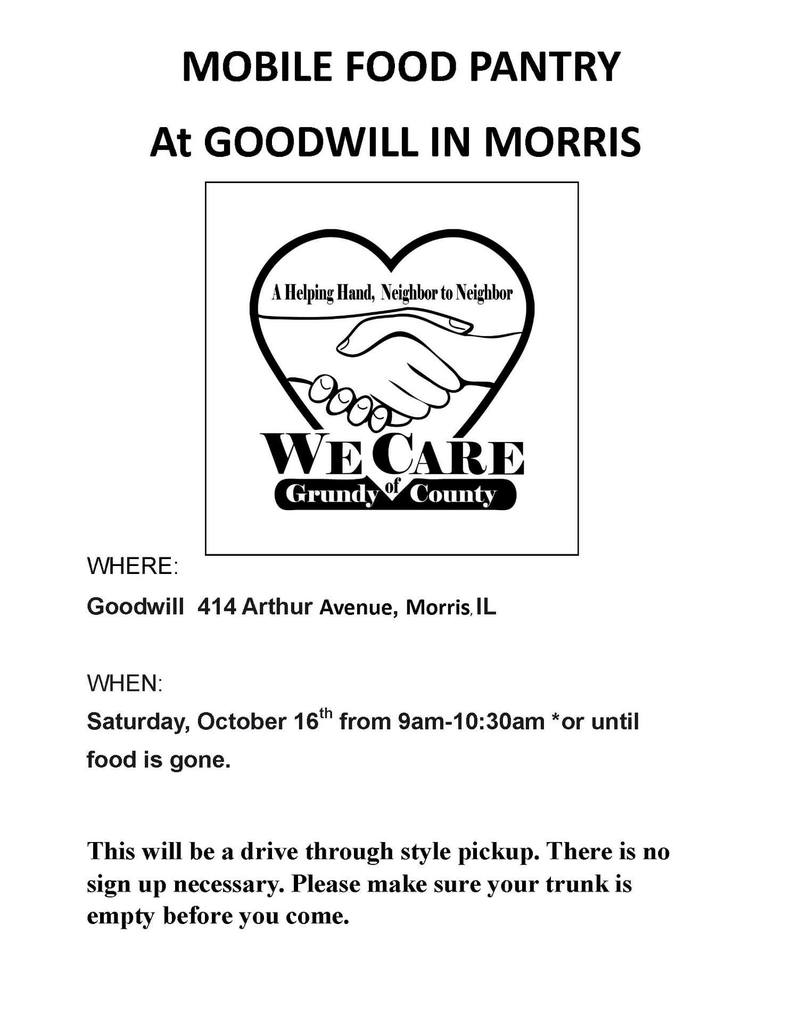 If you are interested in coaching 6th grade boys basketball, please contact Mr. Anderson at
tanderson@morris54.org
🏀⛹️‍♂️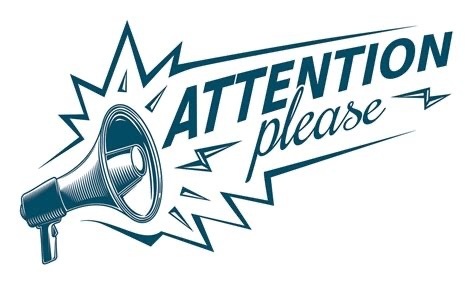 On Saturday, 9/18, the Morris Runnin' Braves competed at the Saunemin 5-Mile Creek Invite, dominating the field against 10 other area schools! Morris swept the scorecards across all teams, as the Open Girls, Open Boys, Varsity Girls, and Varsity Boys all walked away with 1st place team victories! 16 Braves walked away with top-10 medals! From MGS: Nikita H, Brodie P, Connor B, Jackson K, Trevor M, Aubrey L, Lily H, Adalyn B, Elizabeth W From Saratoga: Michael M, Patrick M, Gavin B, Ava C From ICS: Ryan R, Lily M, Julie M Well done, Braves! 😁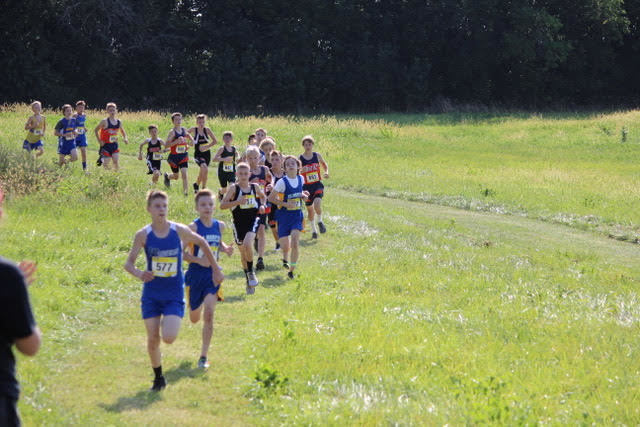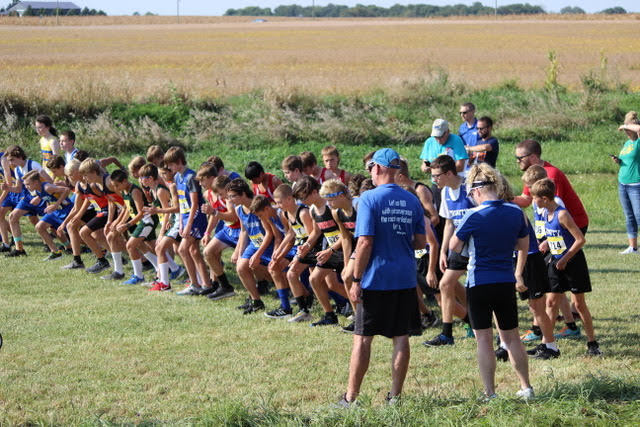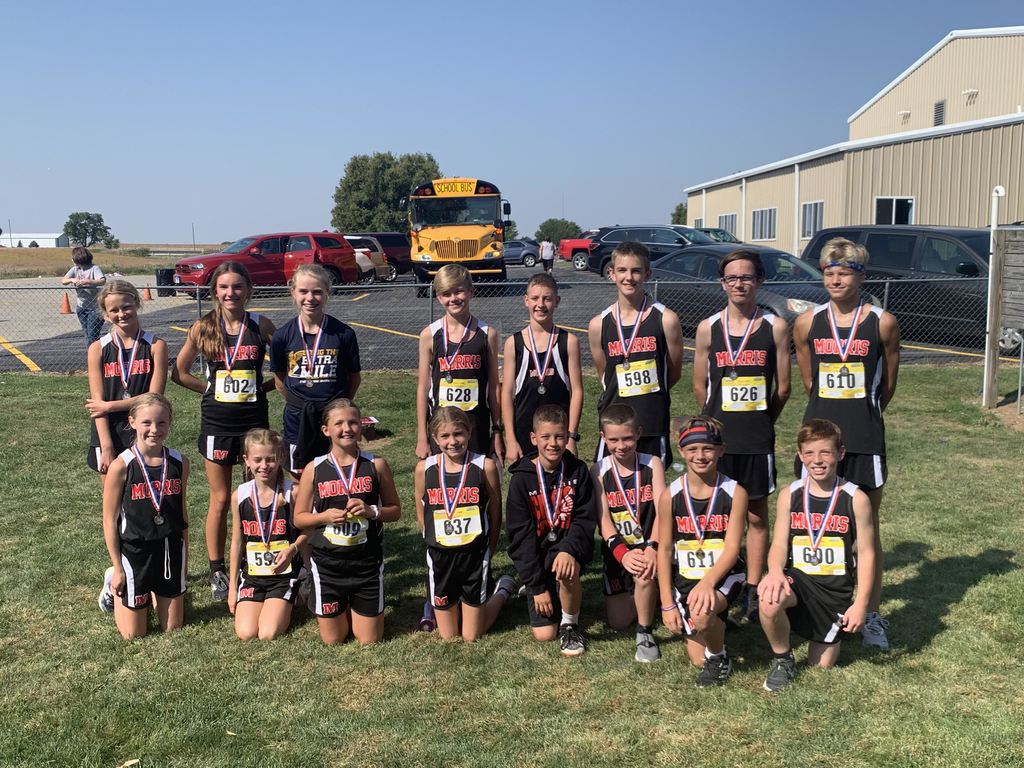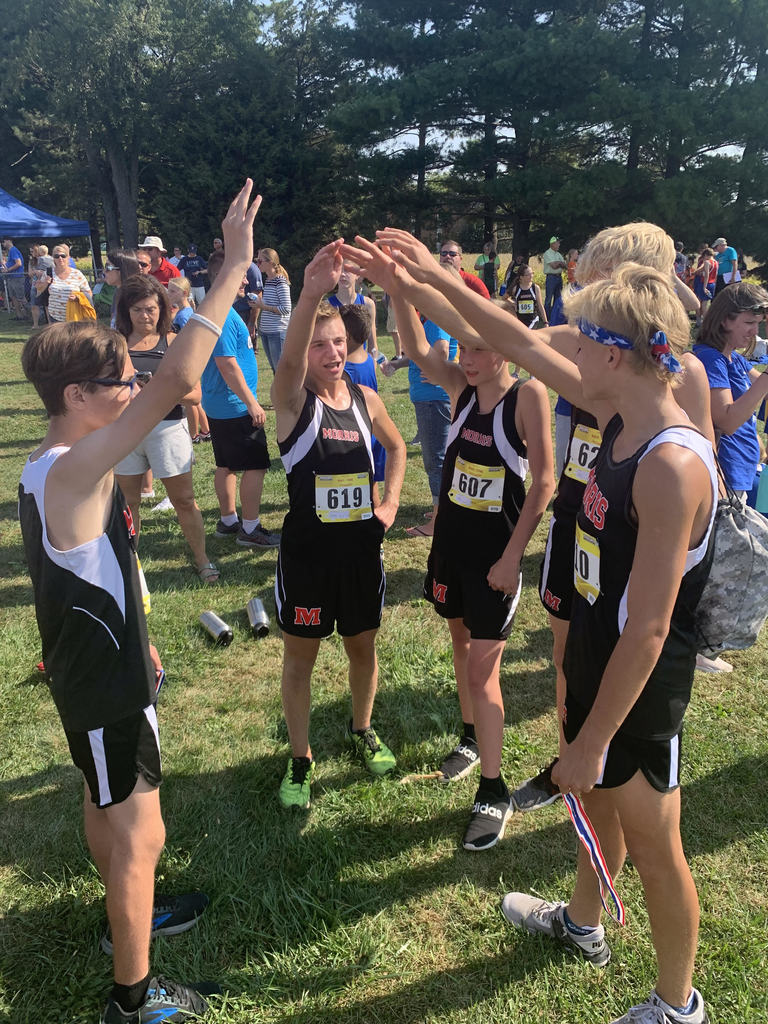 Please see below for our updated Home Game Guidelines and Procedures! 😃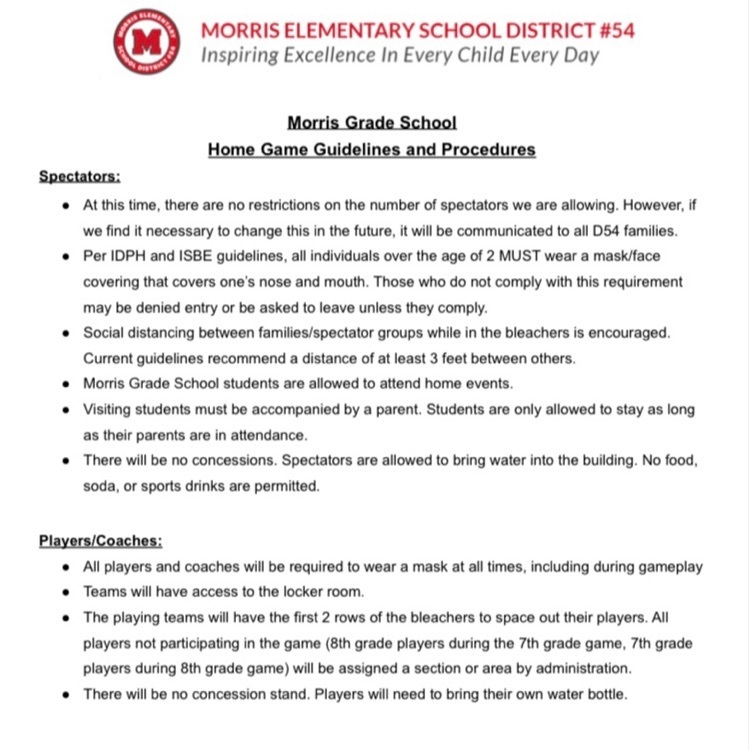 Good Afternoon, Please follow this link for our weekly COVID-19 Community Update. Thank you!
https://bit.ly/3i6wYxz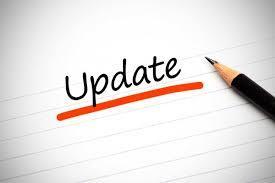 Please vote #4 for our District 54 Secretaries' Scarecrow, Shelby Jean Morris, at the link below! 🤗
https://bit.ly/2ZdC0Se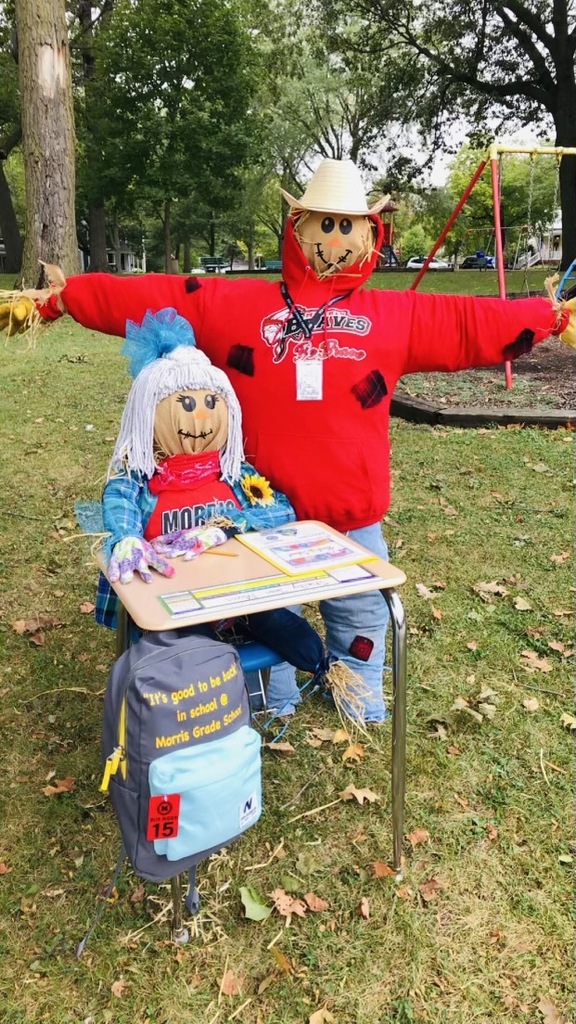 We are currently looking for substitute and part-time afternoon custodians. Please contact
aaldrich@morris54.org
for more information! 😃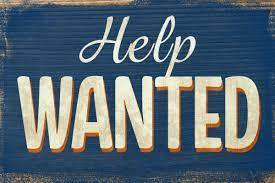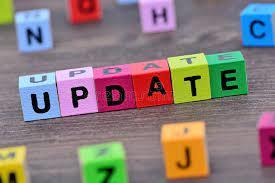 Congratulations to the 6th Grade Girls' Basketball Team on their victory over crosstown rival ICS...32-10!