Summer meals are available to all families with children 18 years and younger! See below for more information!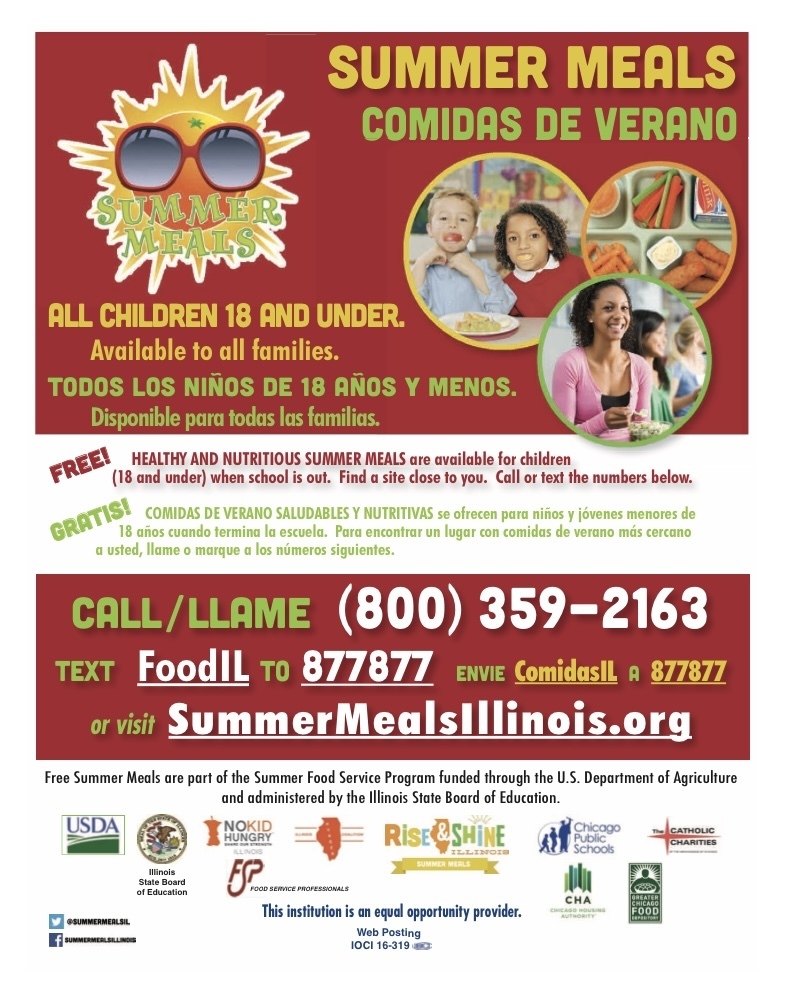 Keep an eye out for registration information mailed to you recently. Please let us know if you have any questions!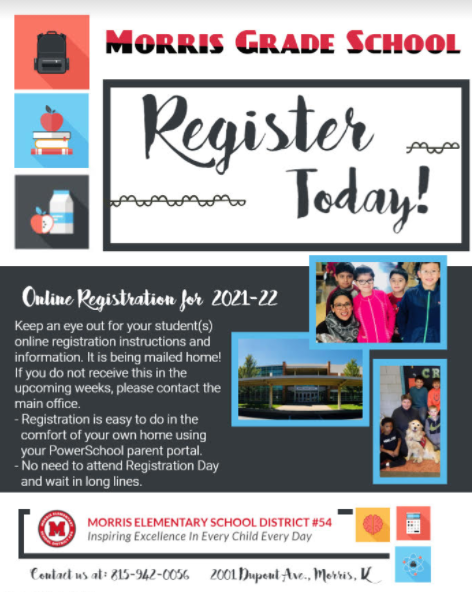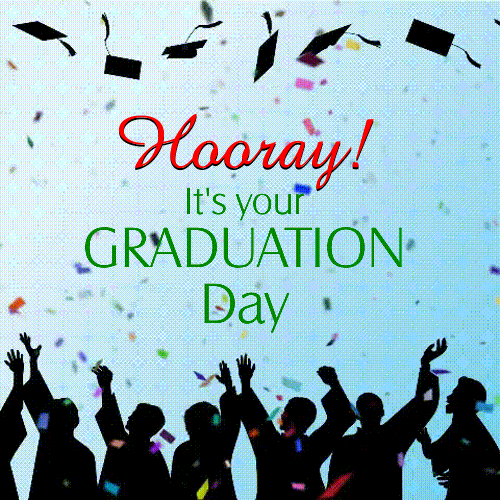 8th grade Soccer players and parents interested in continuing soccer at the high school please see the following information about the Morris High School Soccer Team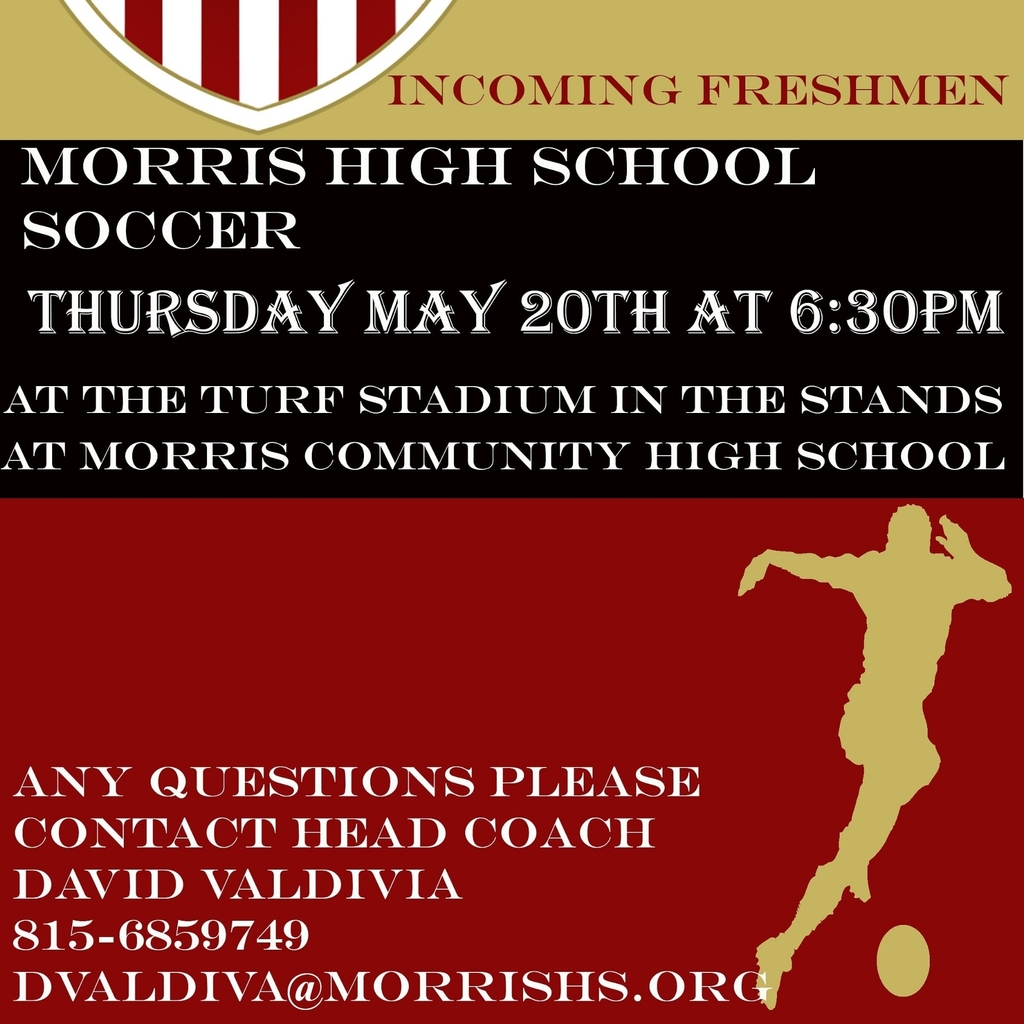 Spark your kid's creativity and confidence with our new Camp Invention® program, Recharge, taking place July 19-23, 2021! This year, our program will be virtual so activity kits will be delivered directly to you and daily virtual sessions will be led by our awesome teacher, Mr. Manley! Your child will have everything they need for an amazing week of STEM fun. Campers in grades K-6 will team up to take on fun, hands-on STEM challenges. From taking apart their own microphone to exploring solar-powered crickets and creating duck-launching devices, each activity is designed to give your young innovator an unforgettable summer experience. Visit invent.org/mylocalcamp to secure your spot! Use promo code RECHARGE25 by 5/26 to save $25.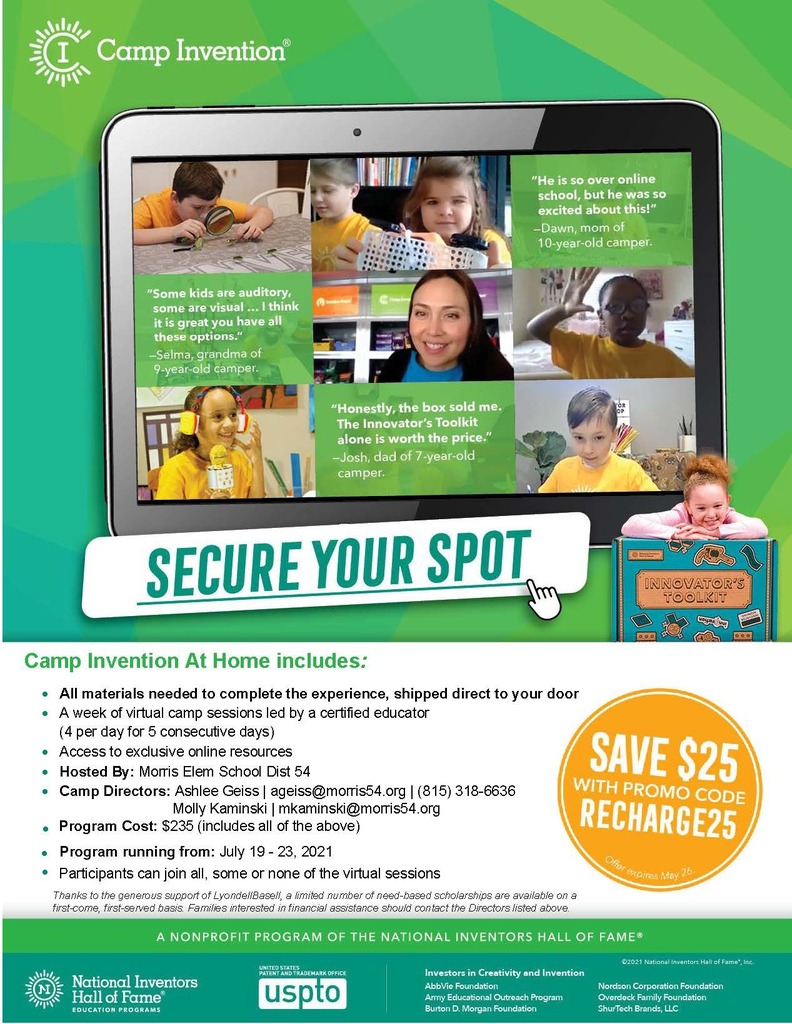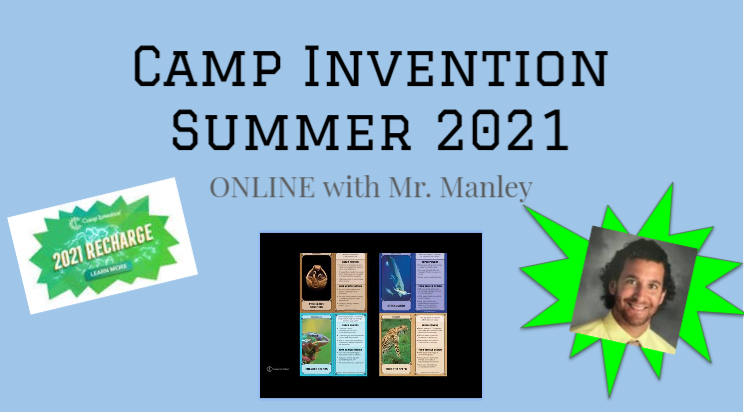 Congratulations to our Wrestling Team for their win over Coal City on 8th Grade Night! We wish our 8th Graders the best of luck at MCHS!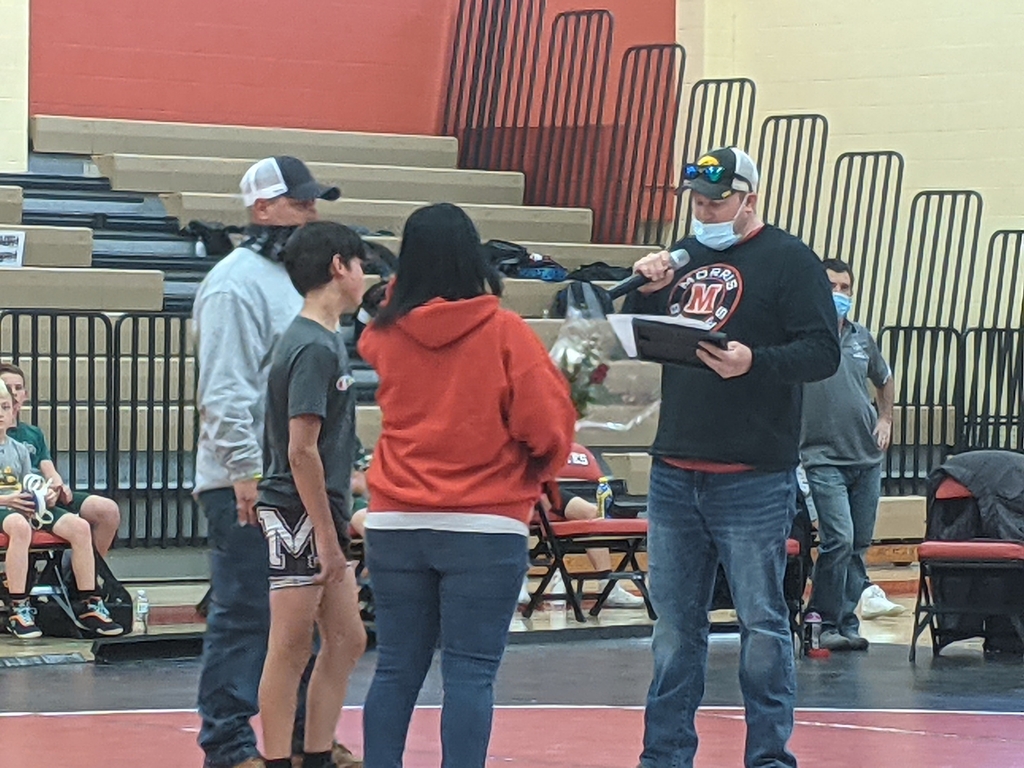 Dear Braves Wrestling Parents and Fans, Due to unforeseen circumstances, the Braves 8th grade night match tonight will be against Coal City and not Sandwich. Parents of 8th graders are to arrive by 4:15 and enter the main gym at door 17. 8th grade announcements will begin around 4:30. As we have done before, other parents are welcome to come to the match as well under the following guidelines...Masks must be worn at all times, social distancing must be adhered to while in the stands. For those who cannot make it to the match, we will live streaming as well. To view the live stream just visit our district website at
https://www.morris54.org/
click on the live stream tab and then choose the wrestling link to view the match. Good Luck tonight to our Wrestlers and Go Braves!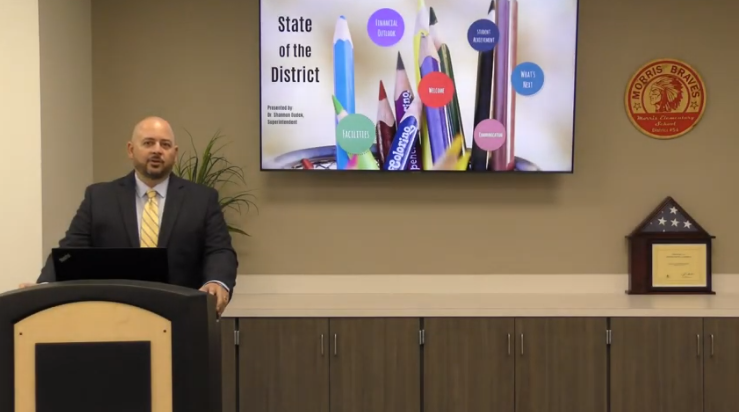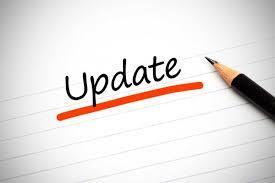 Caila Smith's 8th grade students have been working all year on a cumulative project called Genius Hour, an opportunity for students to research and present on a topic of their choosing. Students are asked to consider: What do I care about? Who am I? How can I contribute to my community? What problems do I see in our world? This year, two students are focusing their efforts on raising money for local organizations and programs. Please consider helping these young people in their endeavors to make their community a better place by supporting causes that they care about!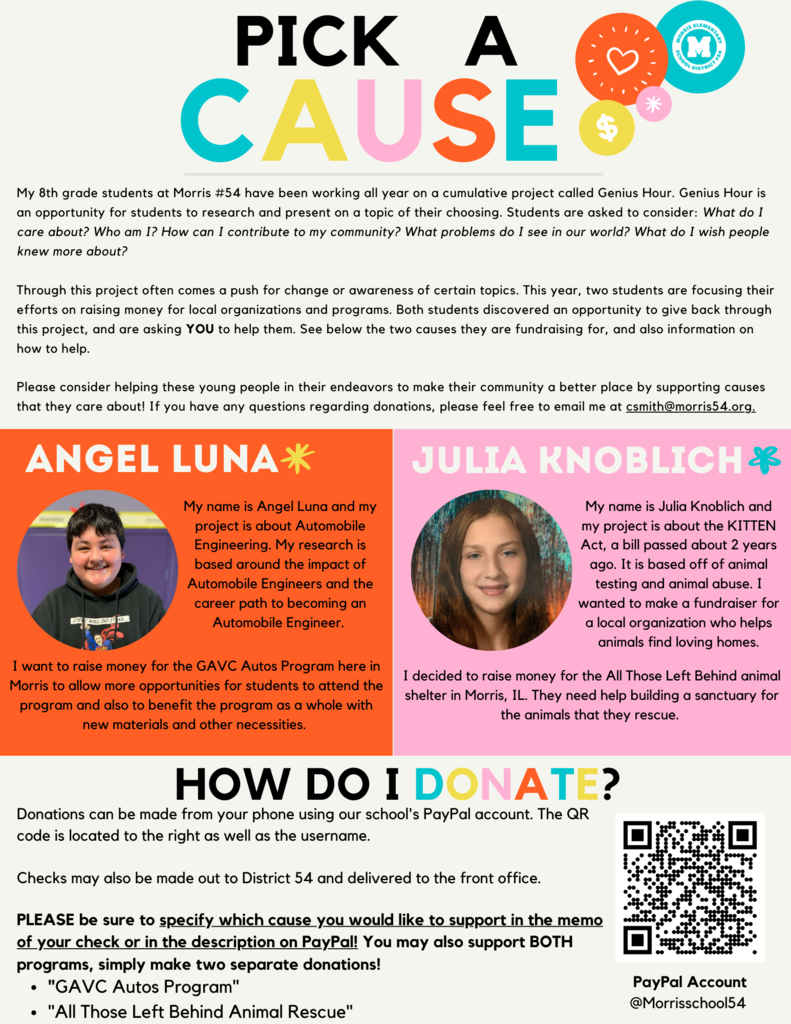 Dear Braves Wrestling Parents and Fans, The Morris Braves wrestling team is set to compete tonight with a home match vs Seneca set to begin around 4:30pm. To view the match tonight the live stream link can be found at our district webpage
https://www.morris54.org/
. Just click on the Athletic Live stream tab and click on Wrestling to view the match. Wilmington will not wrestle tonight. Good Luck to the Wrestlers tonight and Go Braves!!

Braves Girls basketball parents and fans, Tonight the Girls Basketball team will finish off their season with a game at Coal City. The game tonight is 8th grade only and will begin at 4:30pm. As there are no visiting spectators allowed at this time, use the following live stream link to view the Girls Basketball game,
https://vkda.co/view/4911b6a5-b23e-4342-84ca-dd59c3c4198e?audio=1
Go Braves!

Dear Track and Field Athletes and Parents, Track practice for tonight, Thursday May 6th, has been canceled. Thank you

We have some lost items trying to find their way home! Have your student check out the lost and found sometime before the end of the year!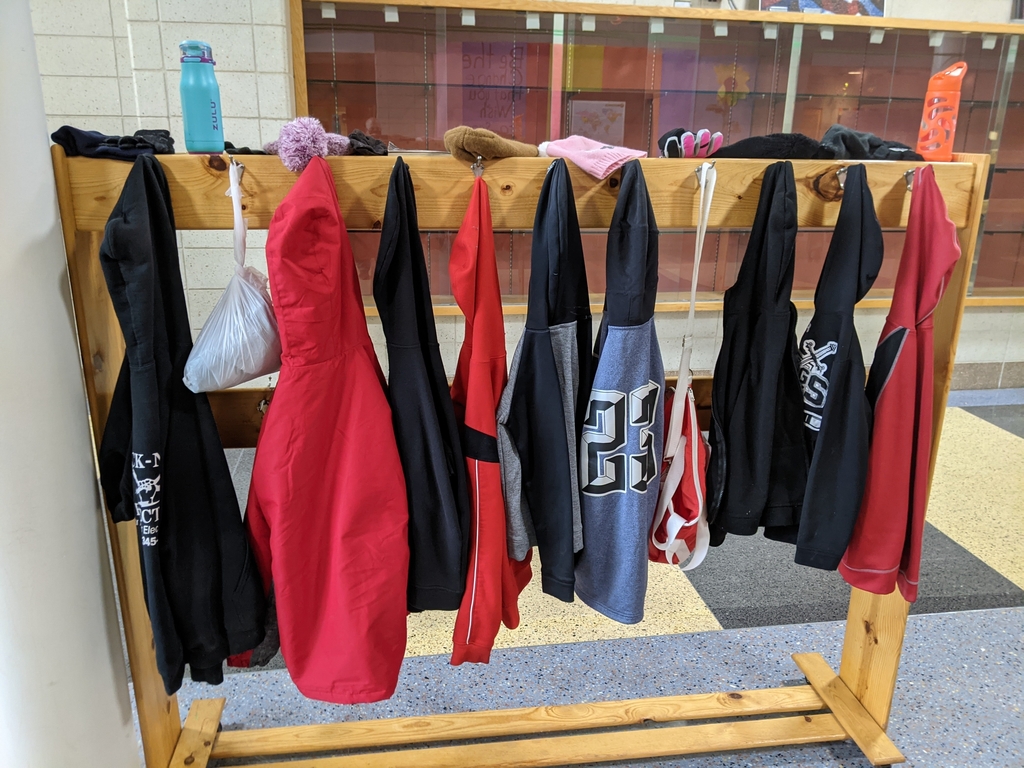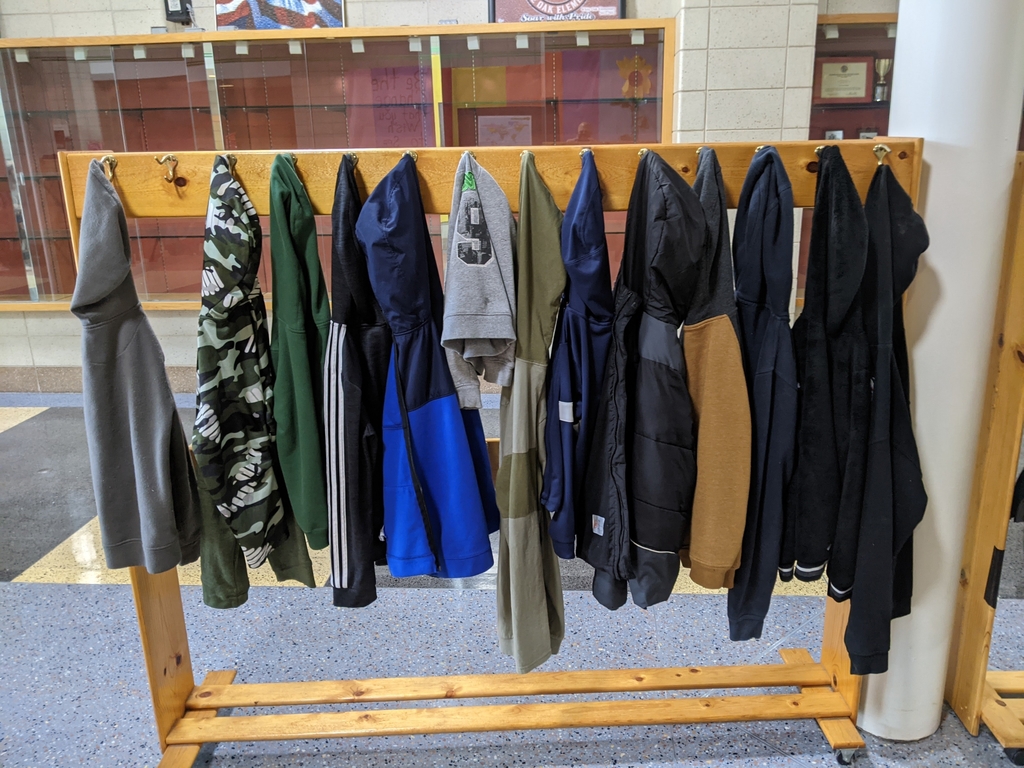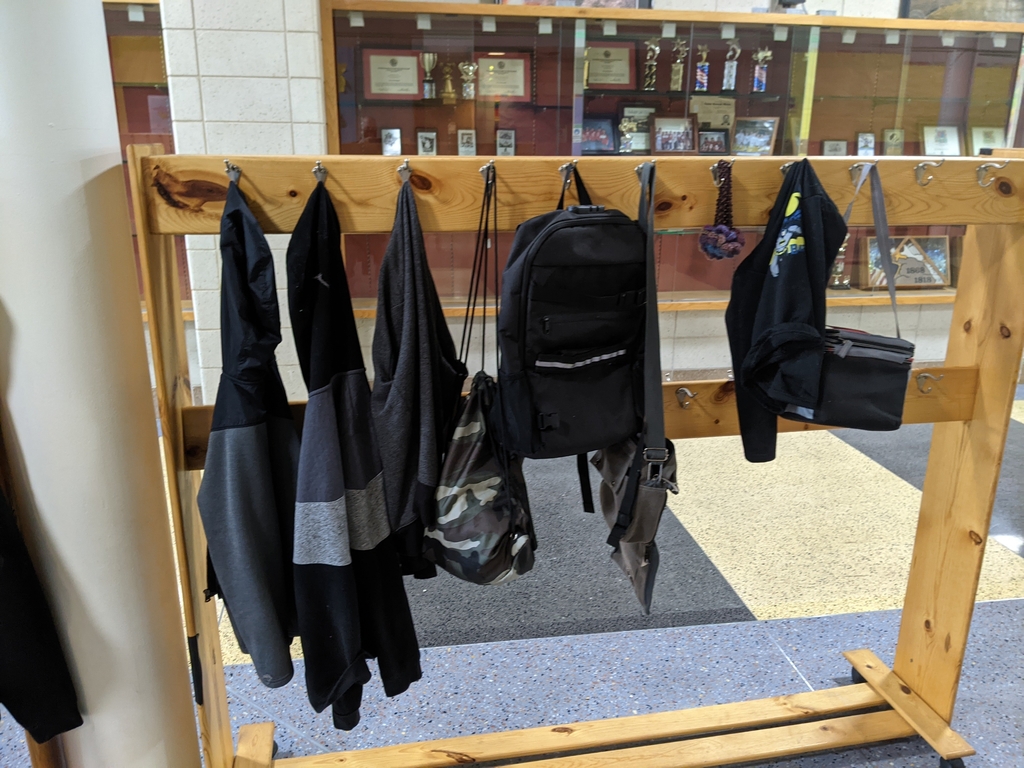 The Morris Elementary SD #54 Board of Education will be accepting letters of interest and resumes for a candidate to fill a vacancy on the School Board. Interested candidates must submit a letter of interest and a resume by Wednesday, May 12, 2021. See below for more info.!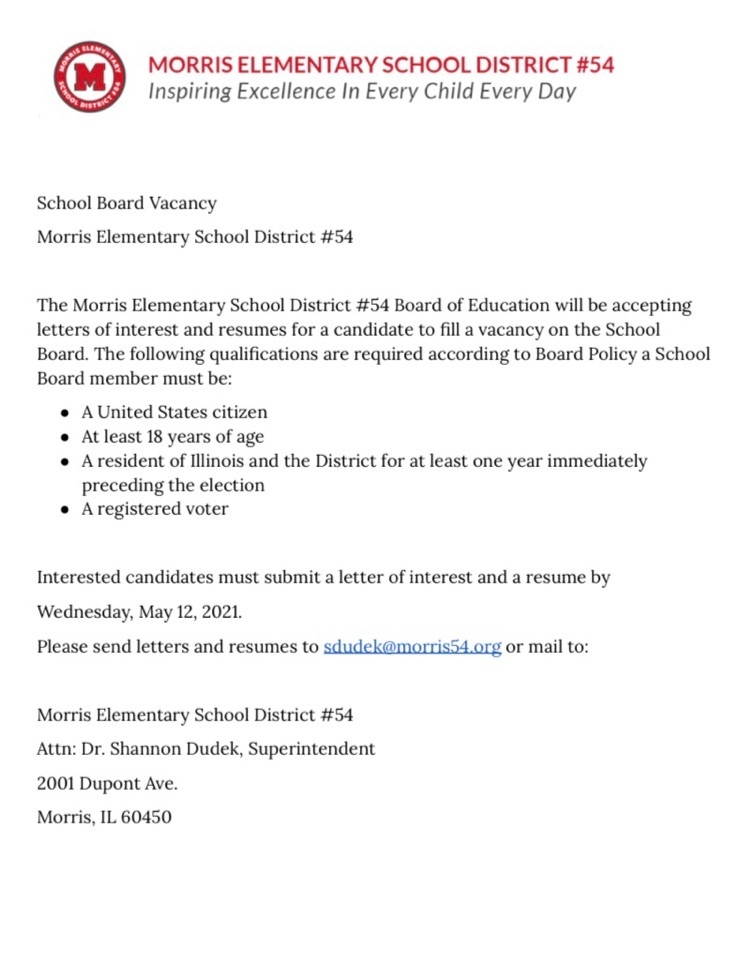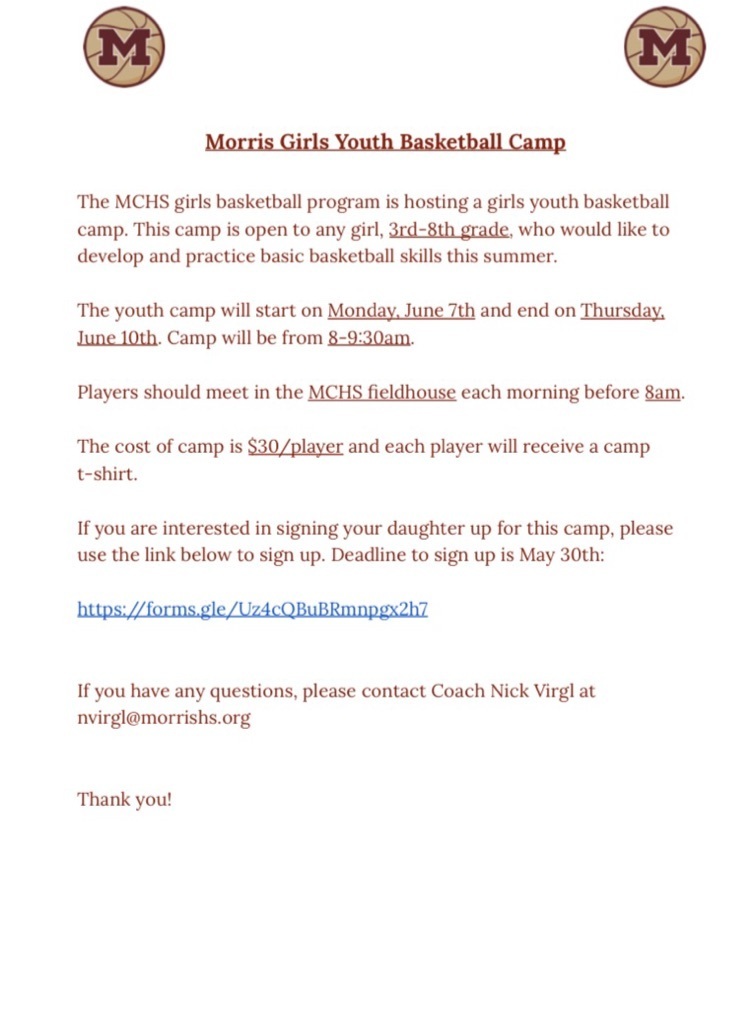 Dear Track and Field Athletes and Parents, Just a reminder as we are hosting Reed Custer, and Sandwich at tonight's track meet, that we will be allowing open admission! Spectators will need to socially distance while in the seating areas or standing at the fence line. Fans must remain masked at all times, social distancing of at least 6 ft. must be maintained, and no closer than 12 feet to the playing area and/or team personnel. Fans should arrive no earlier than 4 PM. Good Luck to the team tonight and Go Braves!

Braves Wrestling participants, parents and fans The wrestling meet for tonight has been canceled and rescheduled for Thursday. Thursday's home meet at Shabbona main gym will be with Morris, Seneca, and Wilmington. Thank you

What a great night as the Lady Braves Basketball team took on our cross town rivals Saratoga on our 8th grade night with the Braves Cheer team performing their IESA State routine at halftime. the 7th grade lost in a battle 35-27 and despite a 3rd quarter defensive stand to bring the score within 2, the 8th grade lost as well 18-12. Great job all around for everyone involved. Go Braves!!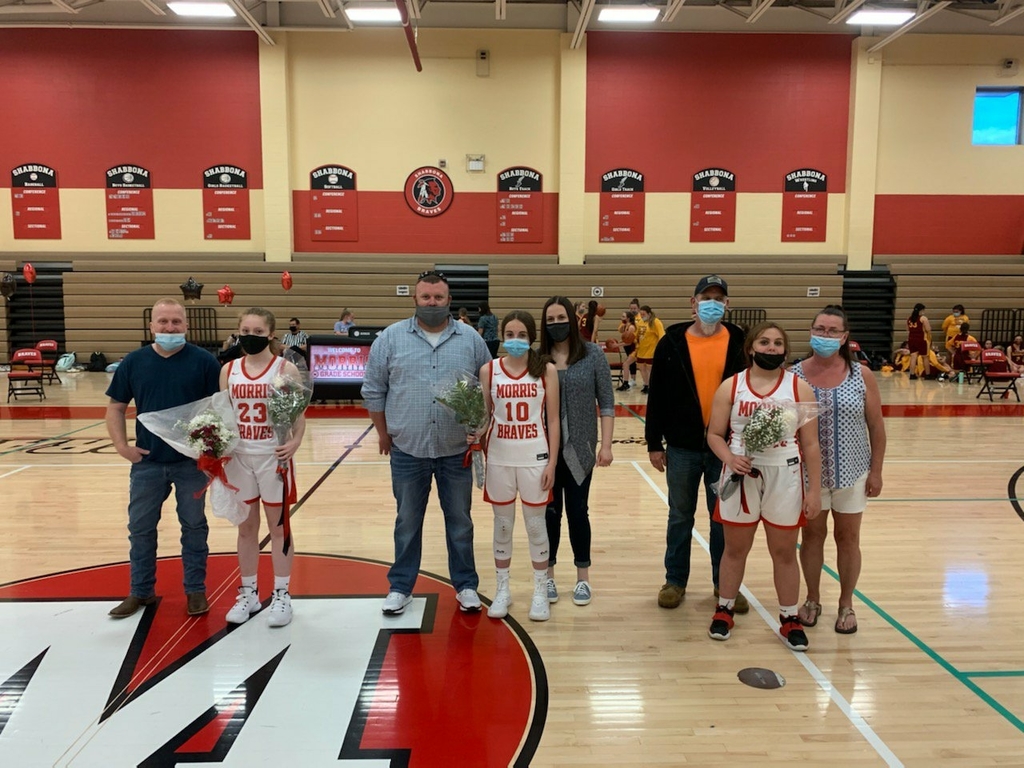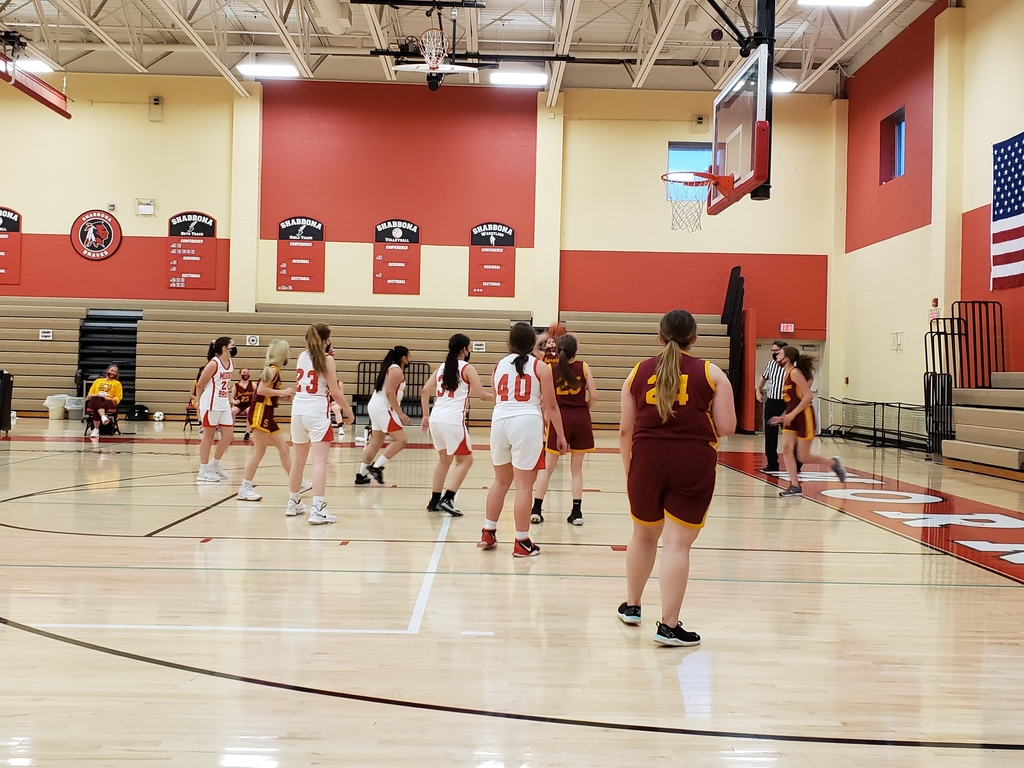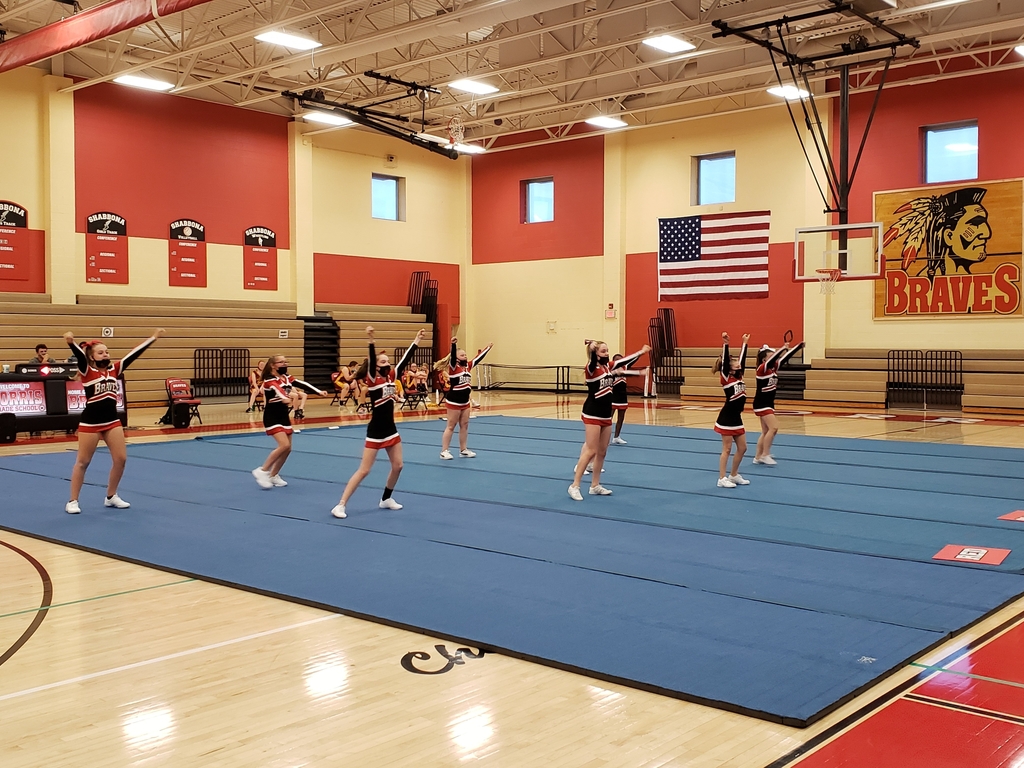 Braves Girls Basketball and Cheer Parents and Fans, To view the Girls home Basketball game tonight vs Saratoga, The live stream link can be found at our district webpage
https://www.morris54.org/
. Just click on the Athletic Livestream Tab and choose the Girls Basketball link. 7th grade will start at 4:30pm with the 8th grade game to follow. Tonight is 8th grade night for the Lady Braves and as an added bonus, the Cheer team will be performing their State Routine during the half time of the 8th grade game which will be live streamed as well! Remember, each player/cheerleader may have 2 spectators. They must wear masks and remain socially distant while in the bleacher. Please enter through door 17 of the Main Gym at Shabbona. Good Luck tonight and Go Braves!