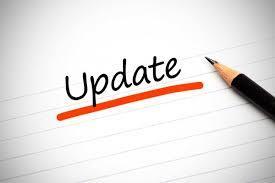 We are currently looking for an 8th Grade ELA teacher, Interventionists and Paraprofessionals for the 2021-2022 school year! Please go online to Morris54.org to apply!!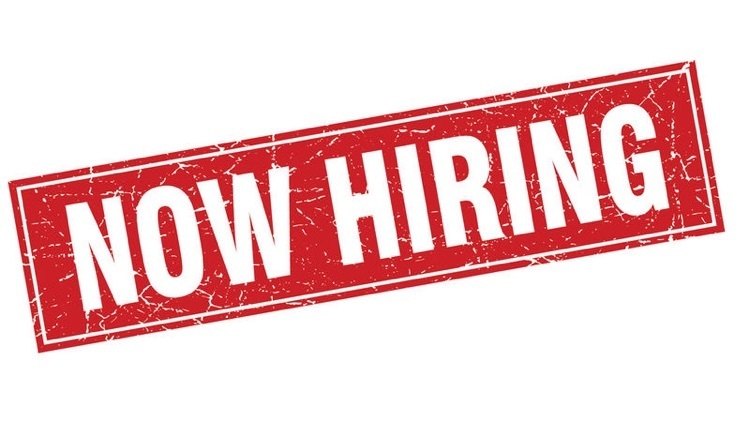 Good afternoon! The Fall Athletics Parent Meeting will be held virtually this Thursday, July 22nd at 5:30 p.m. Please find the link in your email. If you have any questions, please contact our Athletic Director, Mr. Tyler Anderson!
tanderson@morris54.org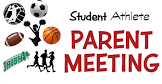 Registration is now open for fall sports! ⛳️⚽️🏀⚾️ 🏃🏼‍♀️ 📣 Please follow the link below to register your child on our 8to18 sports website. (PLEASE NOTE: You will need to complete this registration process, even if you have already completed the previous sign up form that was sent.) These sports are for students in grades 6th, 7th and 8th. (5th -8th grade is included in Cross Country only.) Also please note that ALL STUDENTS MUST HAVE A CURRENT SPORTS PHYSICAL TO PARTICIPATE IN TRYOUTS! TRY OUT DATES: GOLF - Tuesday, July 13 and Wednesday, July 14 - 9:00AM to 10:30AM (Field behind Morris Grade School) BASEBALL - August 2 & 3 - 9:00AM to 11:00AM (Roth Field next to Shabbona) SOFTBALL - July 26 & 27 - 11 AM-12:30 PM (West Side Park, field located next to Morris Grade School) SOCCER - August 2 & 3 - 9:00AM to 11AM (Morris Grade School Soccer Fields) CROSS COUNTRY - (grades 5th-8th) August 9 - 9:00AM to 10:30AM (Morris Grade School) GIRLS BASKETBALL - TBA CHEER - August 19 -4:00 PM- 5:30 PM More tryout dates and information will be posted at a later date. Please contact the Athletic Director, Mr. Anderson, at
tanderson@morris54.org
with any questions.
https://il.8to18.com/ShabbonaMS/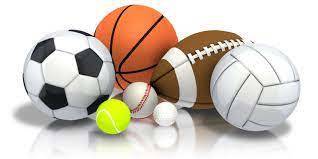 Today, the CDC issued guidance lifting indoor mask requirements for vaccinated school employees/students. Clarification is expected from IDPH & ISBE. D54 will continue to work with these entities & local health organizations to determine the impact for the 2021-22 school year.
TO RESIDENTS EVACUATED DUE TO MORRIS BATTERY FIRE! Kendall/Grundy Community Action has been able to access grant funds to assist residents evacuated due to last week's lithium battery fire on the east side of Morris. Each household evacuated due to the fire is invited to apply for a grant. The online grant is available at
https://www.facebook.com/GrundyCOAD
and at
https://815941help.com/
Paper applications are available at: · Kendall/Grundy Community Action, 1802 N. Division St., Suite 602, Morris · We Care of Grundy County, 530 W. Bedford Road, Morris · Morris Area Public Library, 604 N. Liberty, Morris · Morris City Hall, 700 N. Division, Morris The application lists the items that residents can use the grant for. All applications are reviewed by staff of Kendall/Grundy Community Action to assure that all grants fit the parameters of the funding they have received. Applications are due no later than Friday, July 23rd, 2021. Kendall/Grundy Community Action will review each application as they are received and will distribute grants as they are processed. Applicants will be notified as to if, when, and how they will receive their grant. In addition to the funding received at Kendall/Grundy Community Action, donations are also being collected for this project via the Grundy County Disaster Fund. All donations received through July 23rd will be used in the best manner to support individuals, families, and, if possible, the nonprofit organizations that have responded to this incident. The Community Foundation of Grundy County does not charge an administrative fee for processing donations in and out of the Disaster Fund. Donations to the Grundy County Disaster Fund: · Can be made online at
https://www.cfgrundycounty.com/donate-online/
· Can be mailed or dropped off to the Community Foundation of Grundy County, 520 W. Illinois Avenue, Morris; · Donations of appreciated stock can be made to the Community Foundation of Grundy County account at Grundy Investments. Please contact Julie Buck at 815-941-0852 or Kelly Dransfeldt at 815-941-3544 for broker transfer instructions. Kendall/Grundy Community Action, a division of the Kendall County Health Department, encourages self-sufficiency while recognizing the need for personalized, direct services for residents faced with poverty or crisis. KGCA administers the LIHEAP and Home Weatherization Programs (among others) in Grundy County. The Grundy County Disaster Fund is administered by the Community Foundation of Grundy County in partnership with the United Way of Grundy County, assuring that both monies and volunteers are available to our county in times of disaster.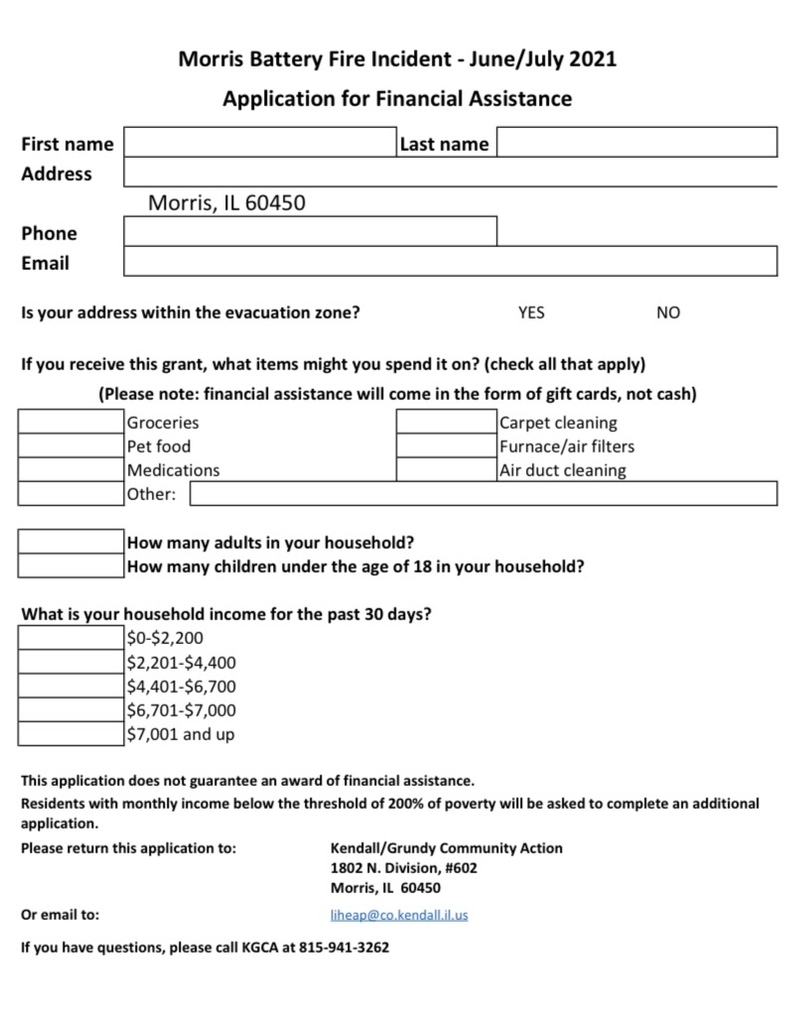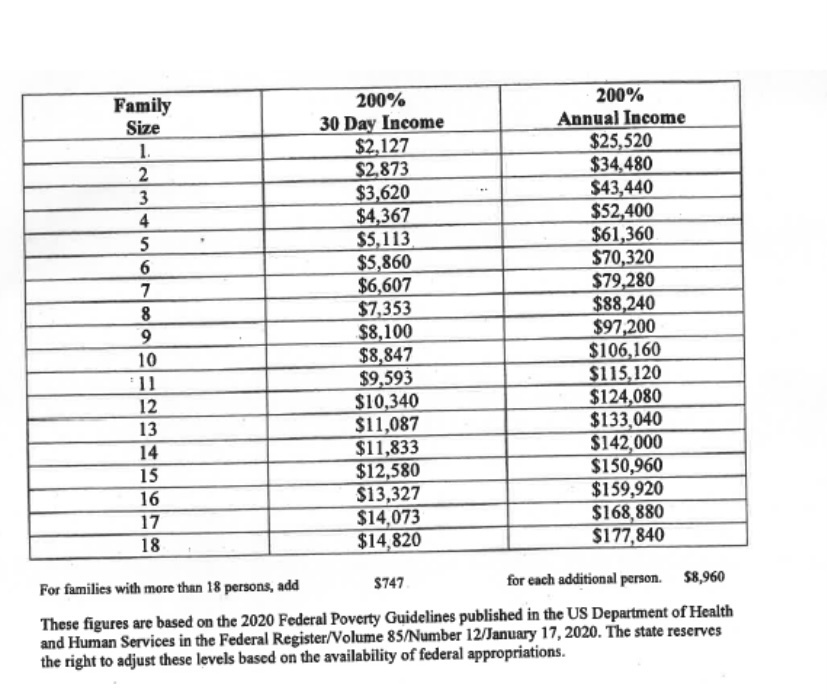 We are seeking your help for the Braves Booster Club's first annual Golf Outing, taking place on Wednesday, August, 11th! Money raised from this golf outing will be used to start up our new golf team and to help support our athletics/activities programs at Morris Grade School. We are working hard to provide new equipment so that any student can play! If you can't golf, please consider donating a sponsorship or raffle item. We greatly appreciate your help! ⛳🏌️‍♀️🏌️‍♂️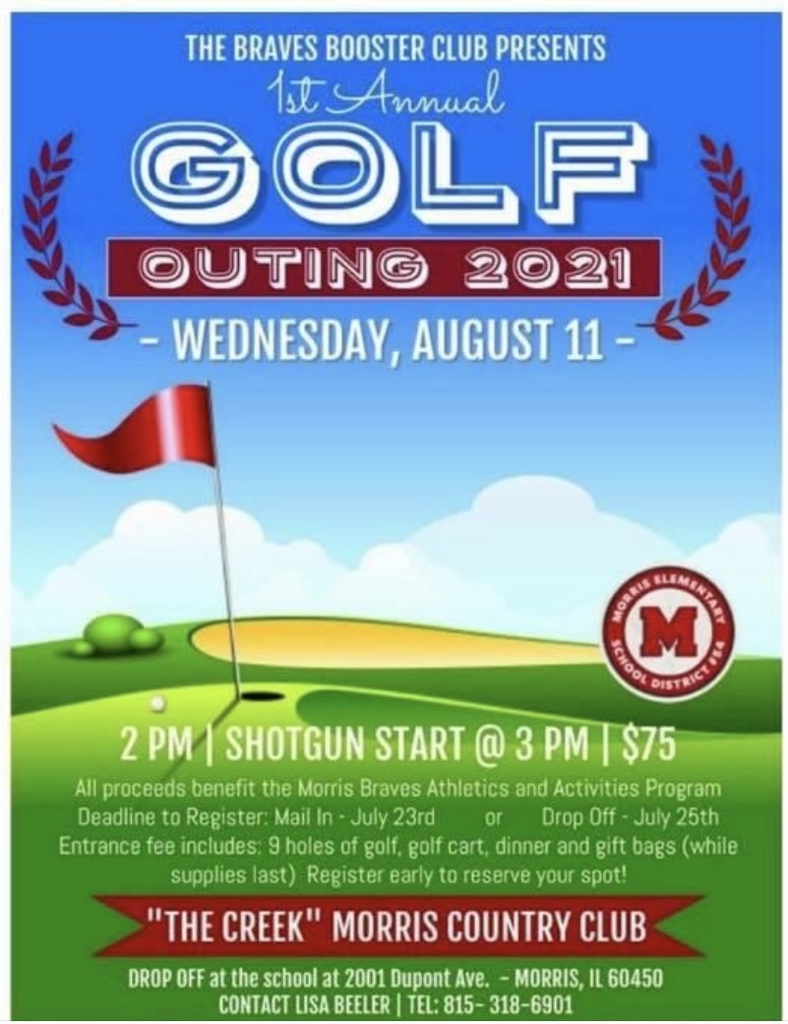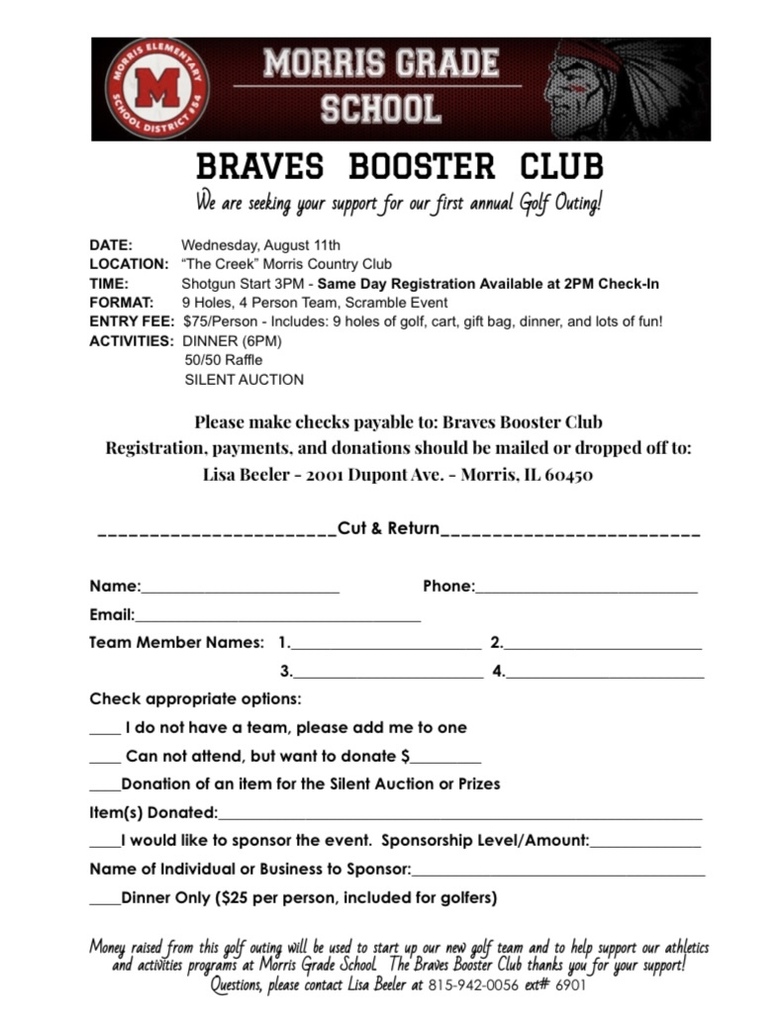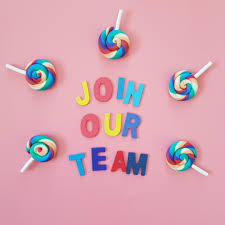 Returning home precautions in Spanish.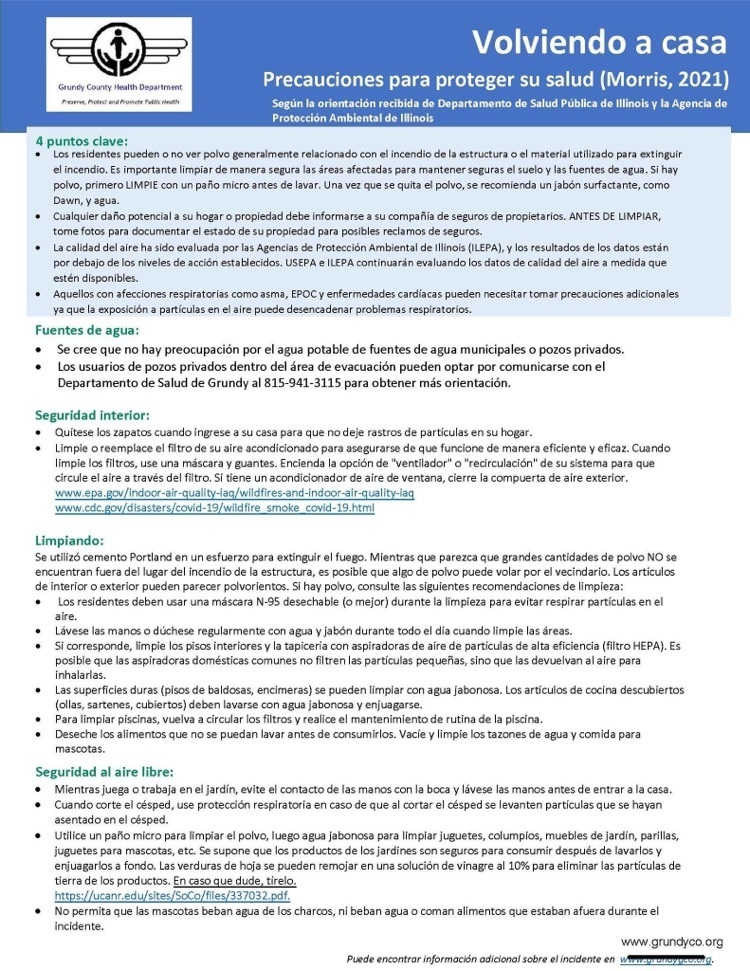 The Red Cross will be distributing cleaning supplies to those impacted by the evacuation this afternoon from 4 p.m - 6 p.m. at Morris Community High School. Please see below for more information!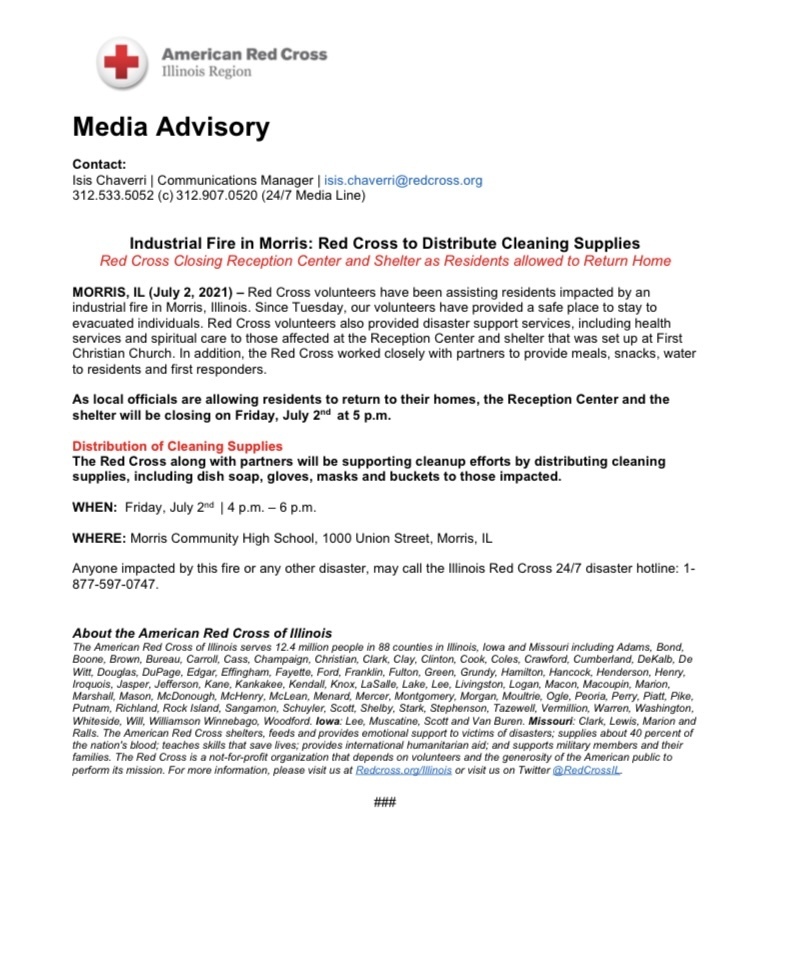 Please read these important precautions if returning home from the recent evacuation!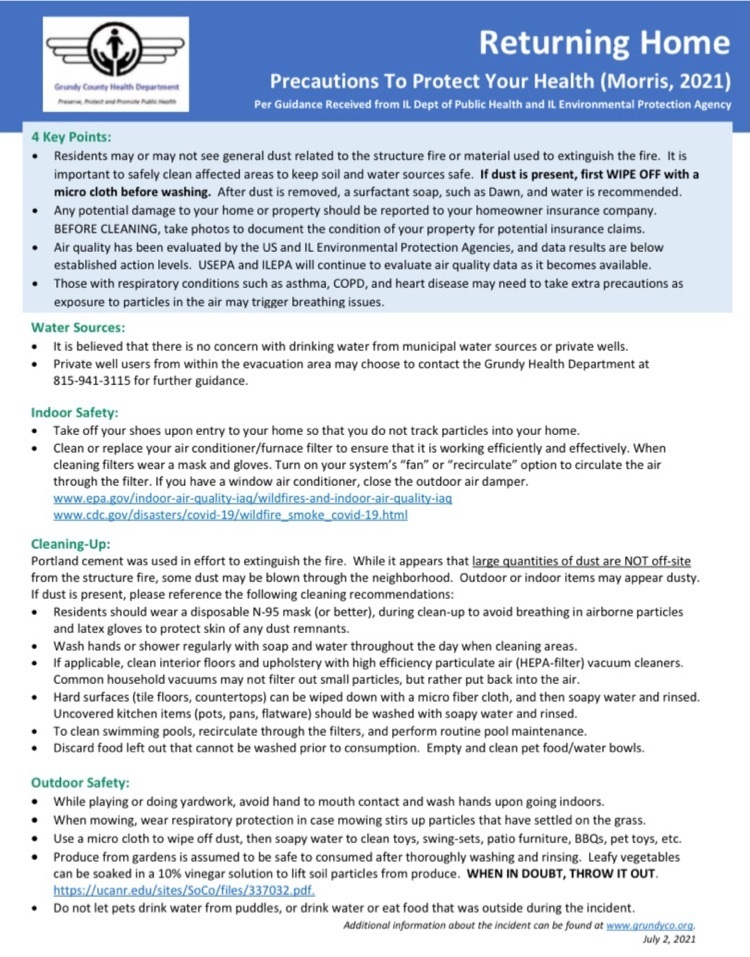 Information for our families who may need to evacuate.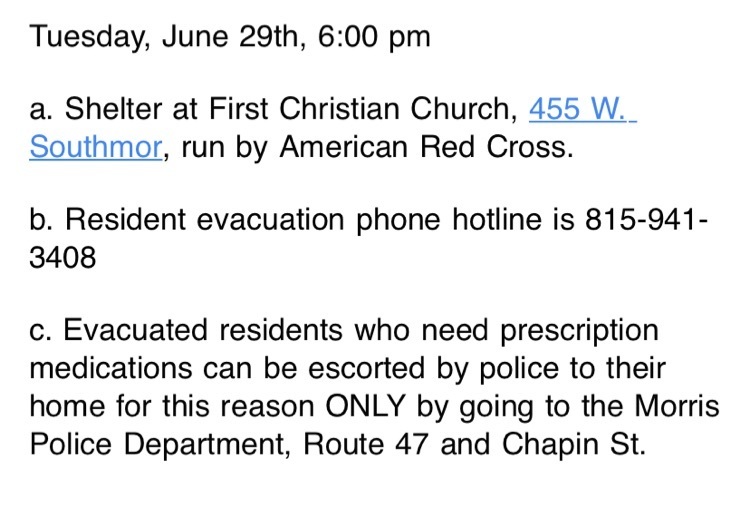 Don't miss Family Fest 2021 on 6/26/21, hosted by the Grundy County Chamber of Commerce!😊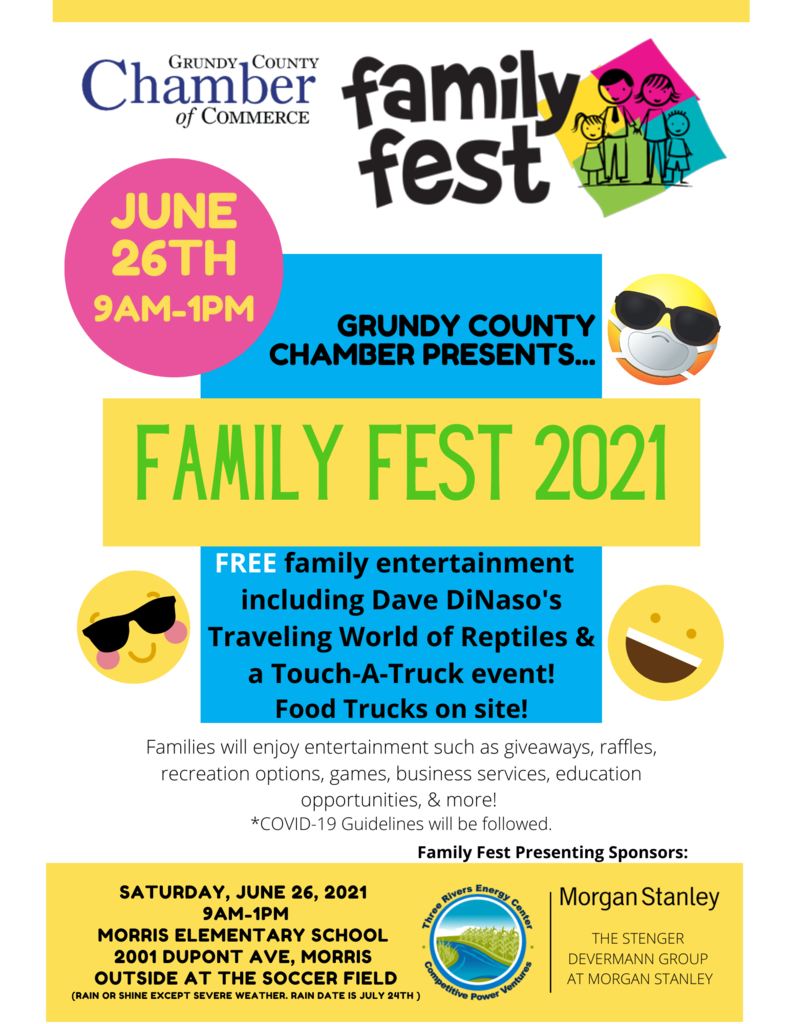 Morris Grade School is currently looking for a 4th Grade Special Education Teacher, Paraprofessionals and a School Psychologist for the 2021-2022 school year. Please apply online at morris54.org or email Mrs. Stover at
mstover@morris54.org
for additional information.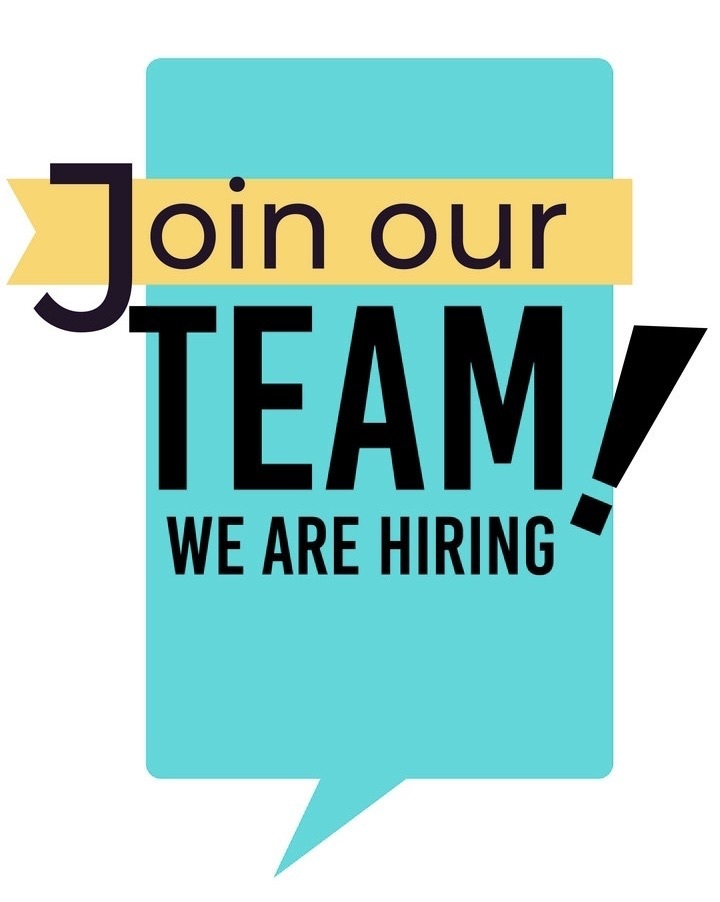 2021-2022 Early Learning Screening Dates are now posted at
www.grundyspecialed.org
! You must go online and register for a screening date/time (Early Learning Screening link). It does not matter where you attend the screening, as District 54 will receive the results from GCSEC for all dates.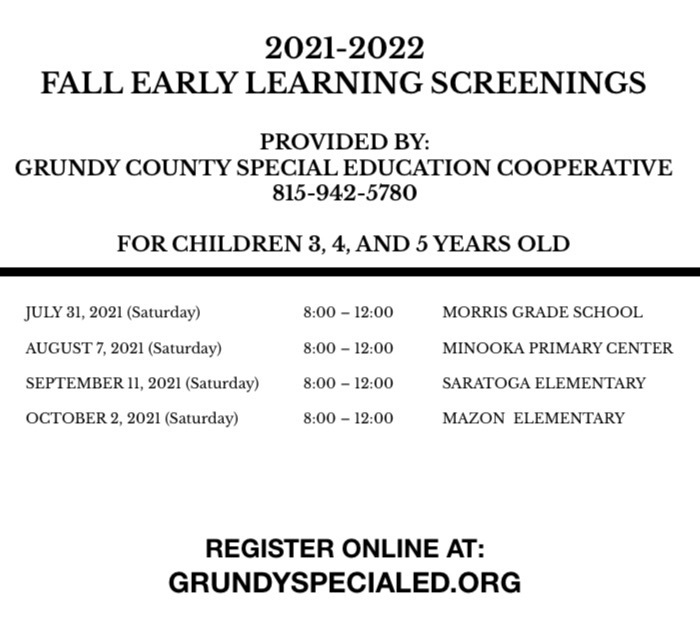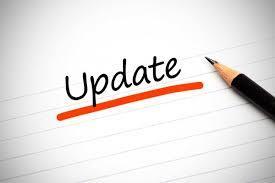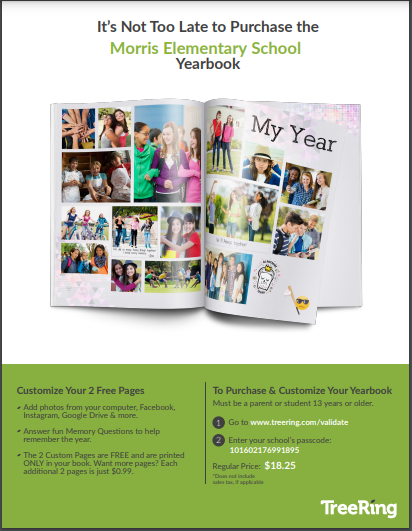 Many thanks to the Joliet Home Depot for donating hand sanitizers and wipes to our school! They are greatly appreciated! 😊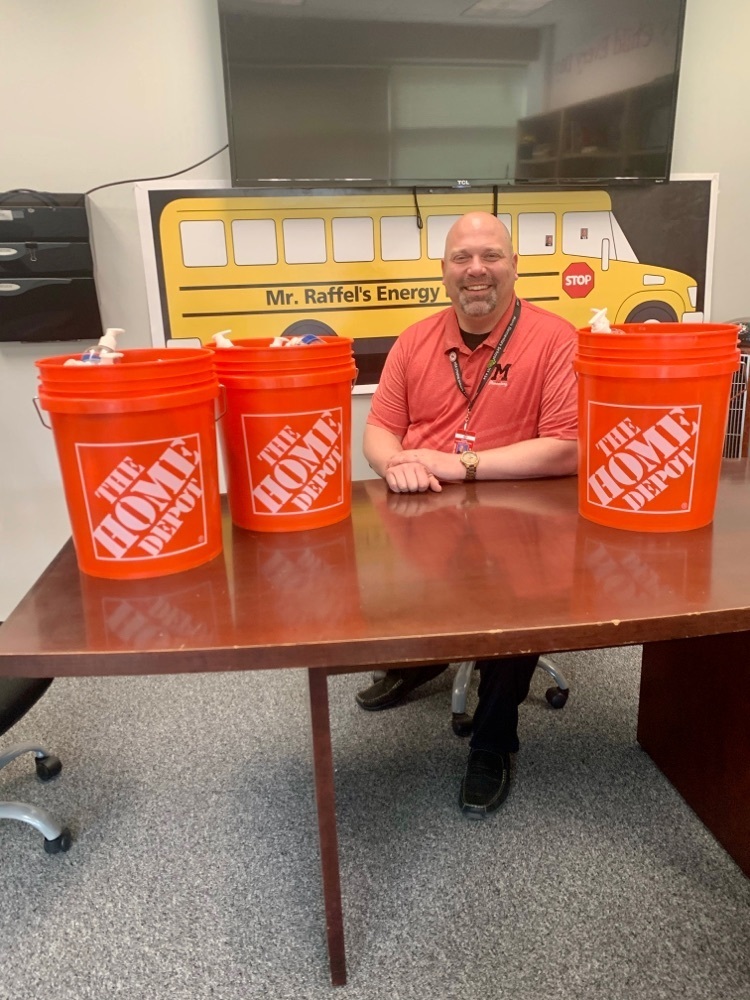 Our student council recently held a book drive and delivered the books to our local micro libraries! 📚 "Reading is a passport to countless adventures." -Mary Pope Osborne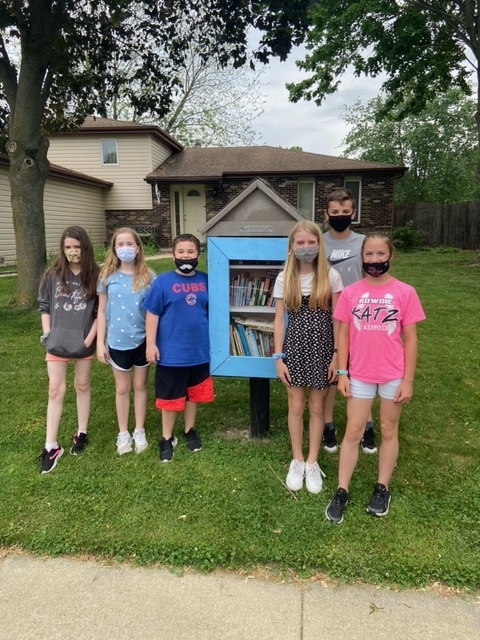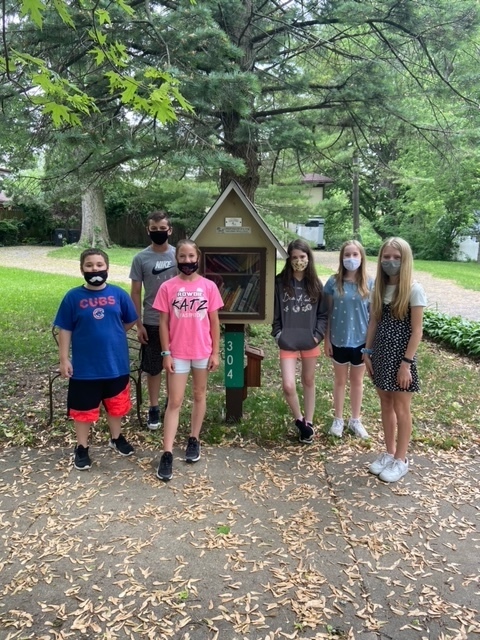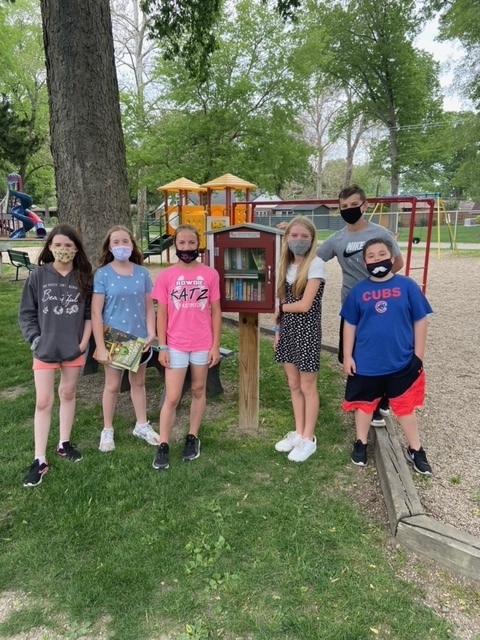 Attention incoming 5th through 8th graders! Area XC coaches will be putting on an Endurance camp this summer. Please see the attached information if interested.