🌟Congratulations to our very own, Mr. Raffel, for being named the Illinois Principals Association Elementary School Principal of the Year for our Region!🌟 We are all so proud of you for this great accomplishment! 🙌

🦹 Be a Superhero AND make some extra money while you're at it! WIN-WIN! 🙌 Our Substitute Paraprofessionals earn $14.50/hr. It's easier than ever to obtain your Paraprofessional License and assist our teachers in the classroom. We'll help you! 😄 Contact
sholliday@morris54.org
to get started!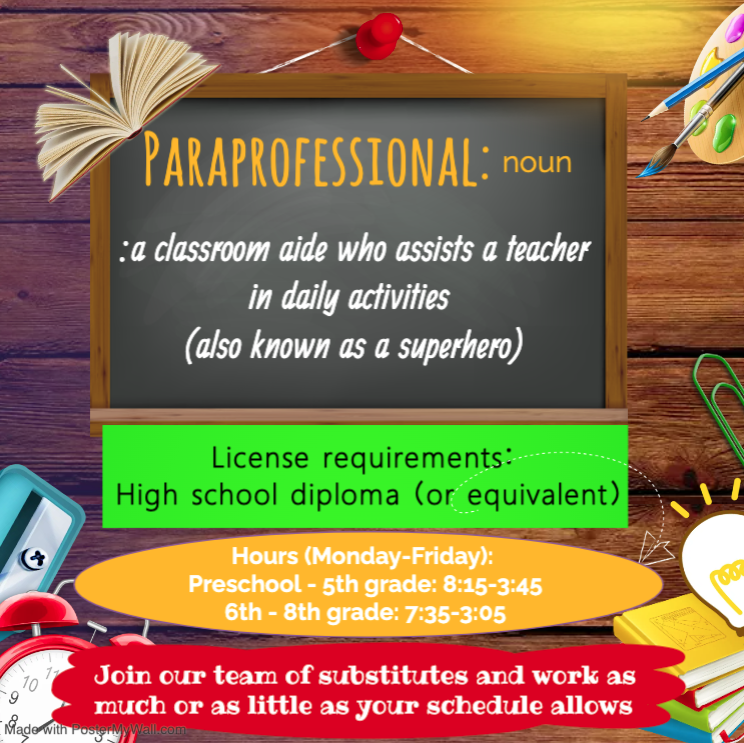 💰💰Earn some extra spending money working only a few hours a day! 🤗🙌We are looking for Substitute Lunchroom Supervisors, Substitute Kitchen Staff, and Substitute Custodians! Join our FUN team today! 😄 Contact
aaldrich@morris54.org
to get started today! 👍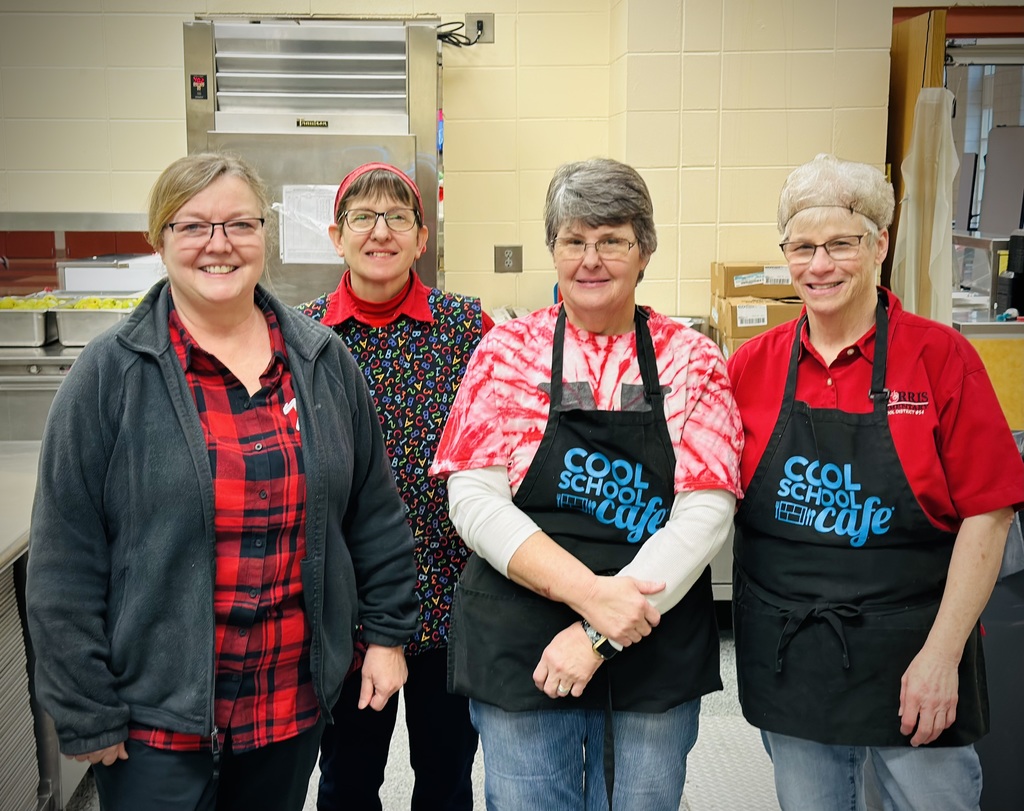 🌟Join the Braves Booster Club (BBC) Today! 🌟 Help to make a difference in the athletics and activities programs at Morris Grade School! See below for our upcoming meeting dates and more helpful information about what the BBC does! 🏀🥎⚾🏐⚽📚✏️⛳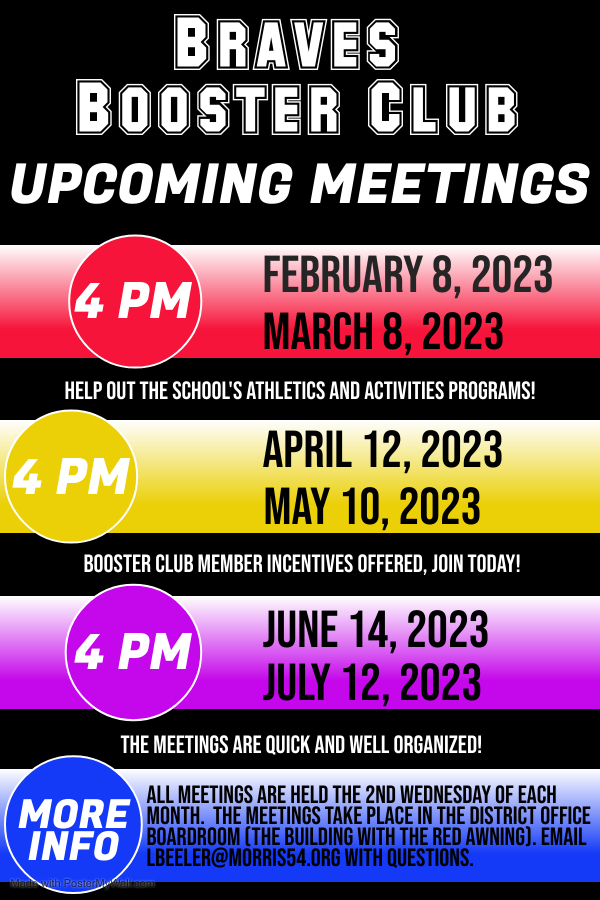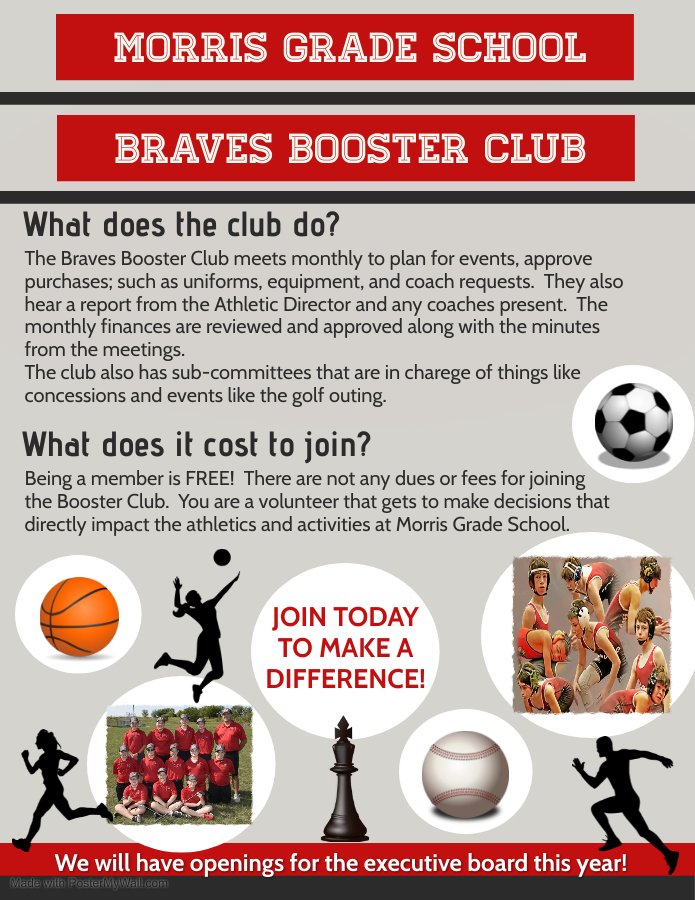 🌟Fill the House Today At 4:30!! 🌟 🏐😄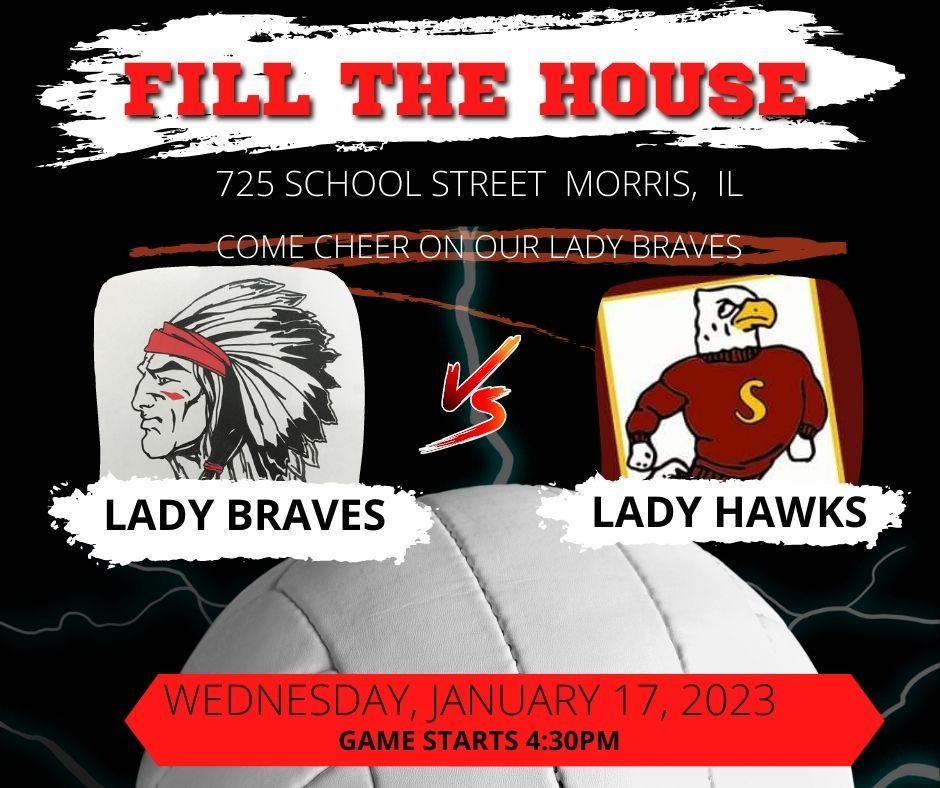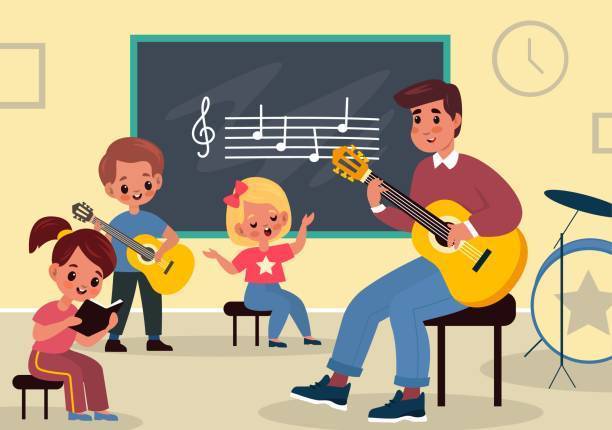 Morris Chiefs Football and Cheerleading registration is coming up soon! See below for more important information! 🏈📣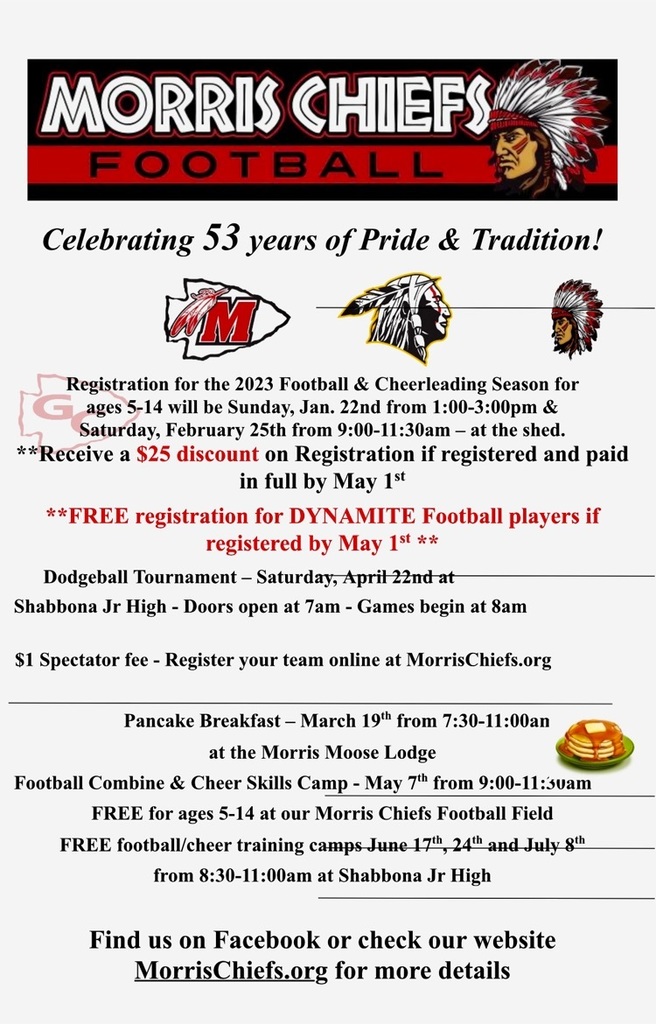 📱⚠️ Check out these apps that every parent should know about! Follow this link to learn more about each of these popular apps! 👇
https://bit.ly/3GPQh9S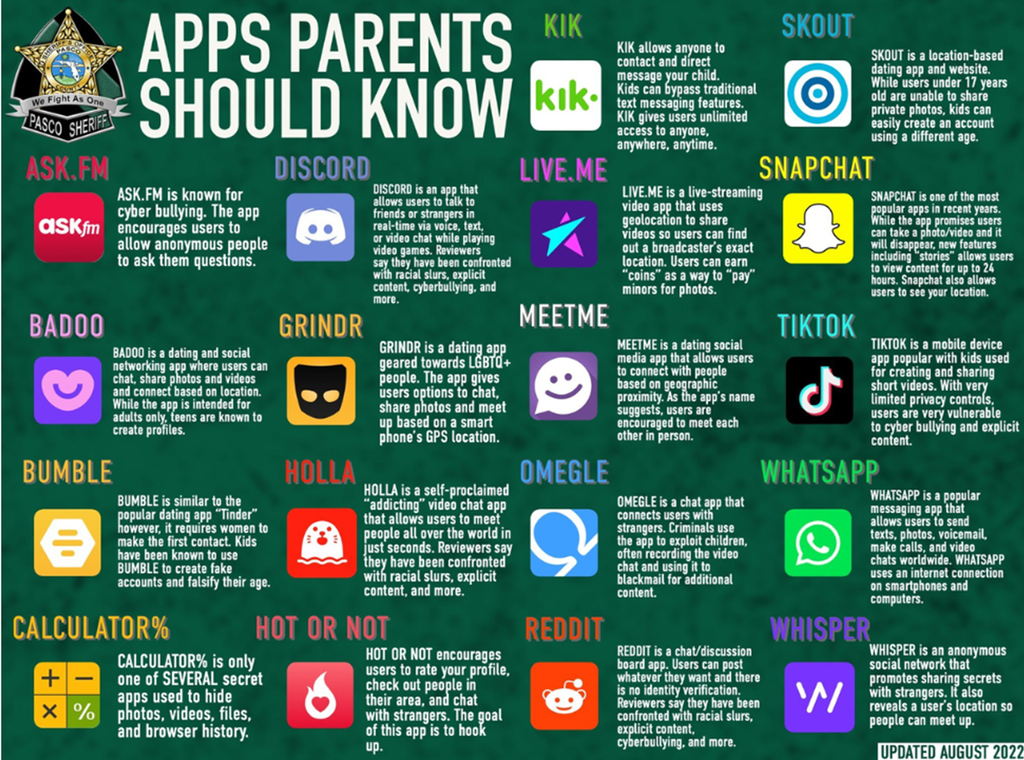 We Care is teaming up with Guardian Angels Community Services to offer a FREE 5 week class exploring healthy relationships for boys and girls from 4th-8th grade. The class will begin on Wednesday, February 15th and meet every Wednesday night until March 15th from 5pm-6pm. Soft drinks and snacks will be provided. To register your child, please call 815-942-6389.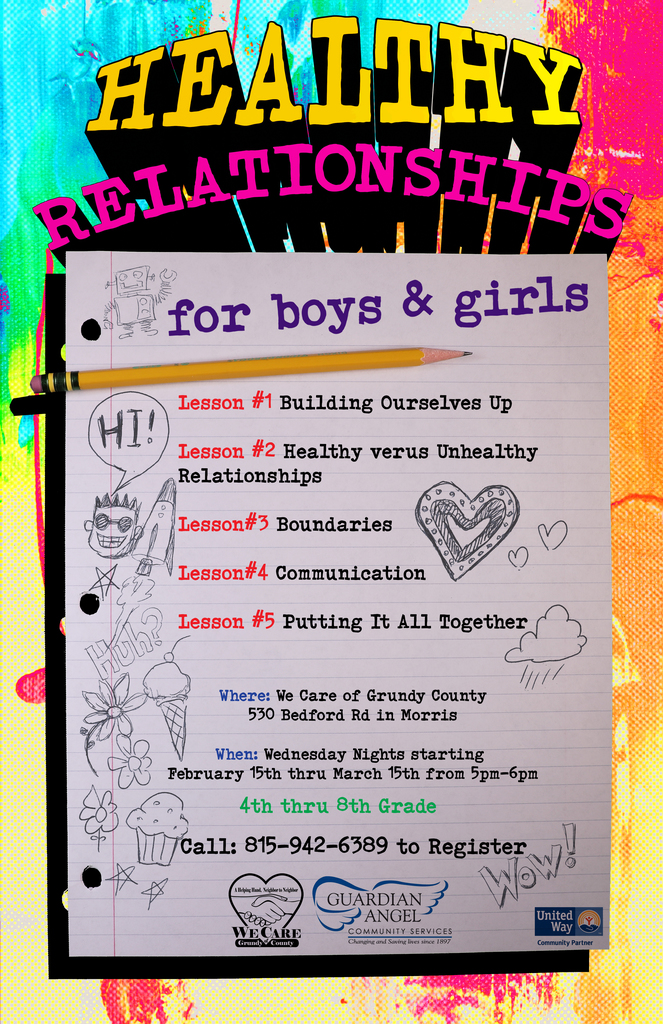 The PTO Meat and Cheese Sale ends this Friday!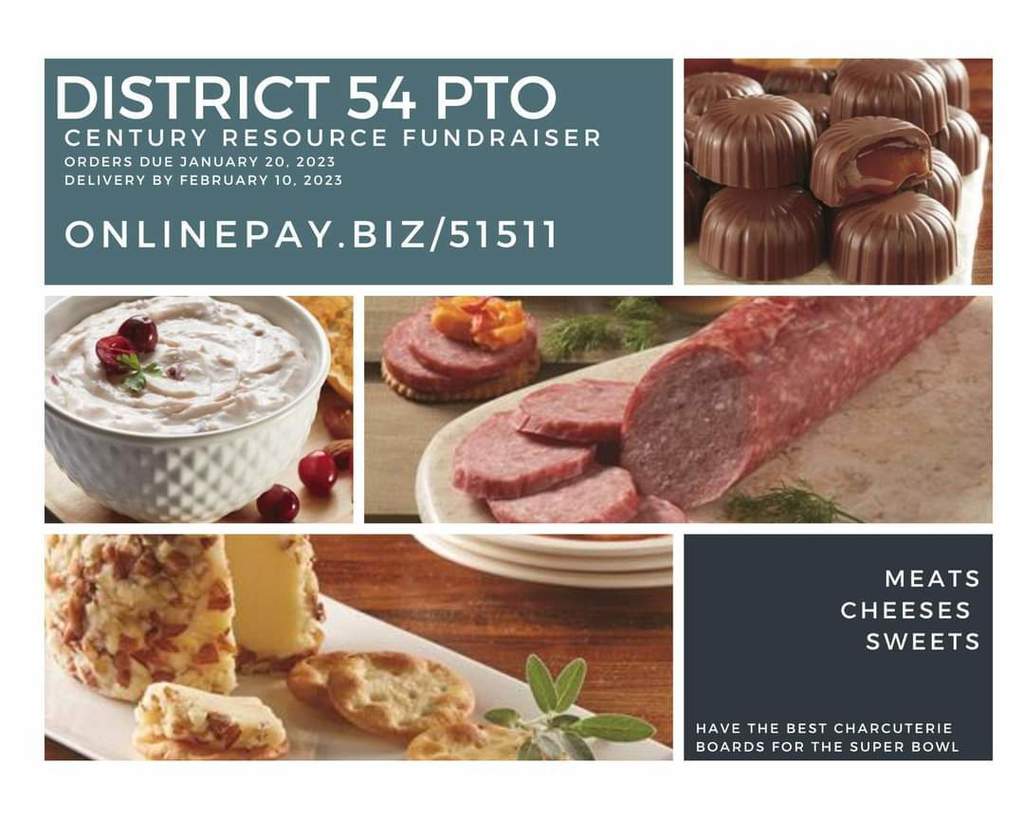 Morris Warriors 2023 Registration is Saturday, January 21st. Please take a look at the flyer for more information.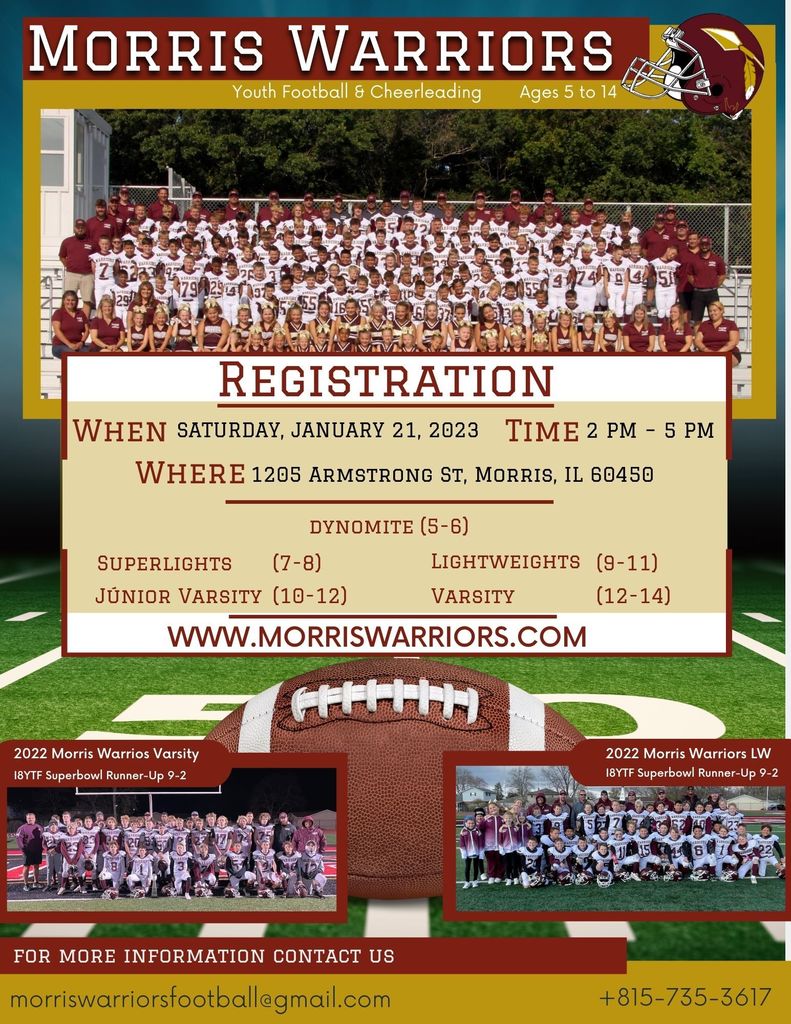 🎉🎉Congrats to our Golden Ticket/Golden Spatula Winners of the past week!! 🤗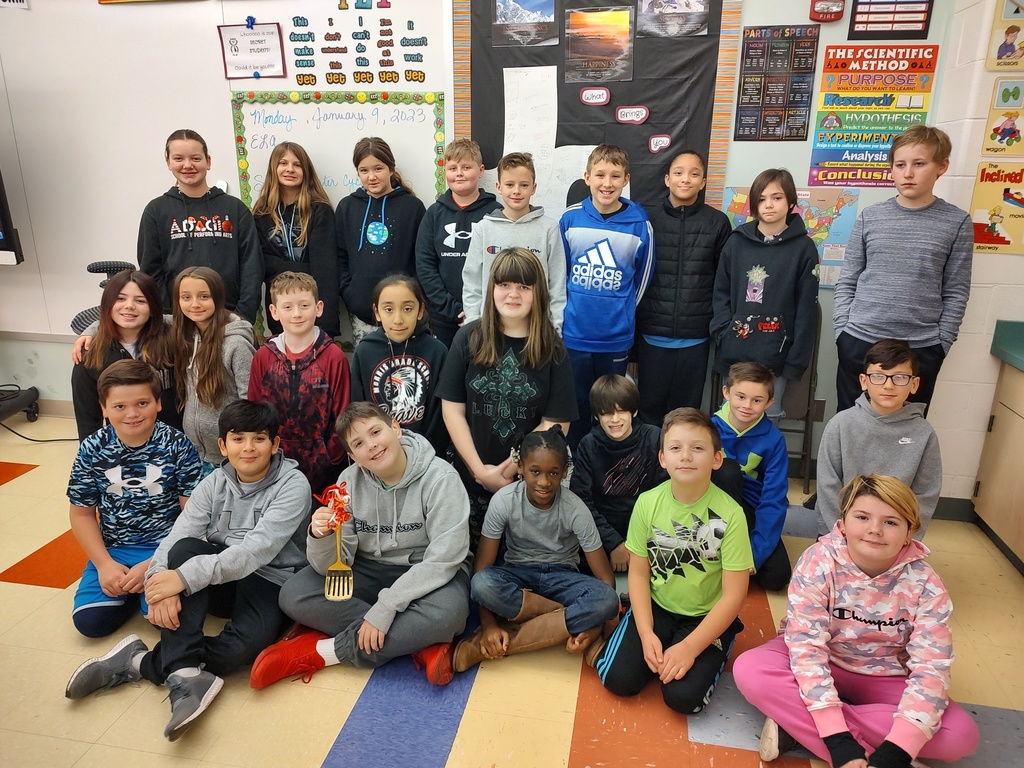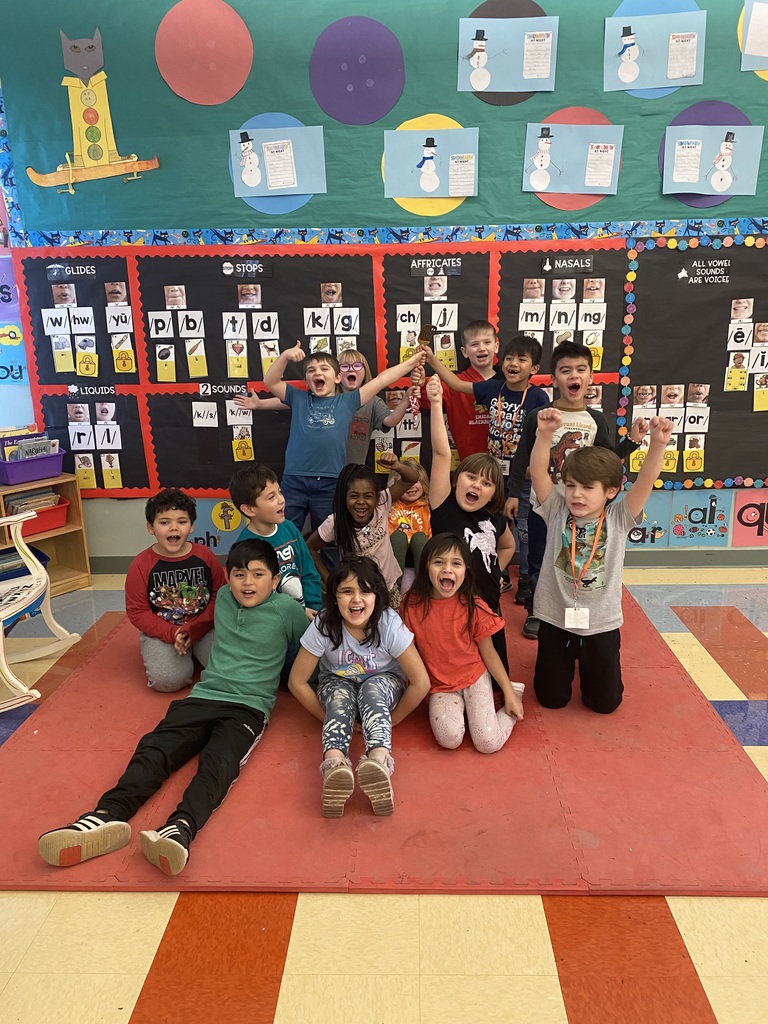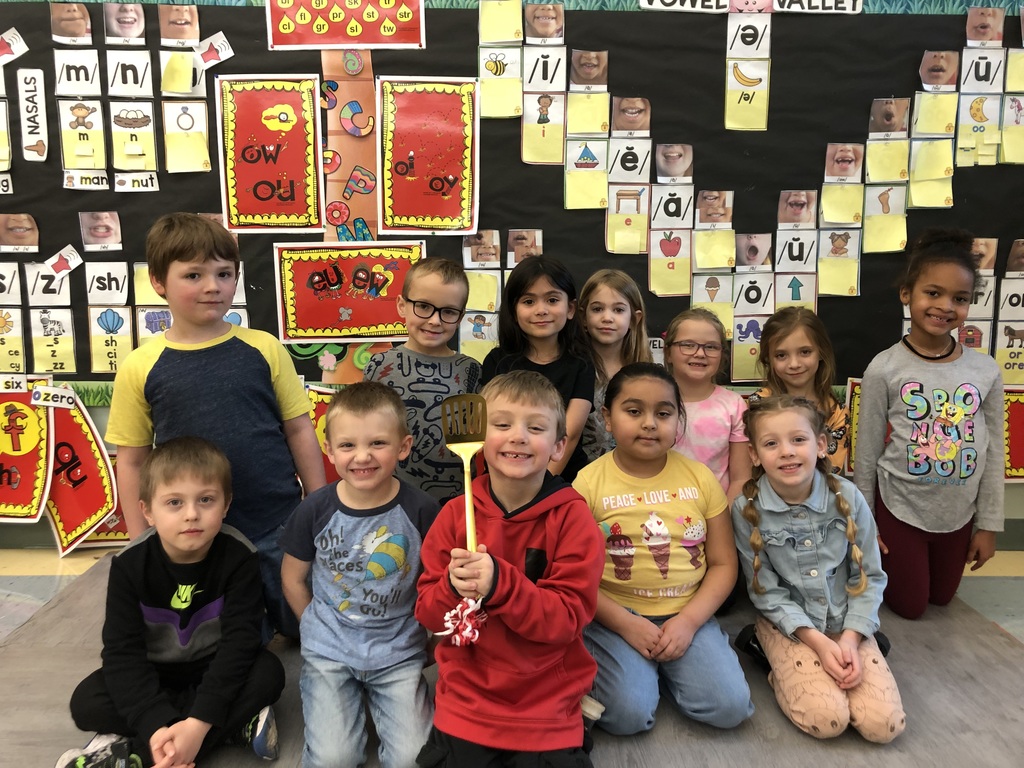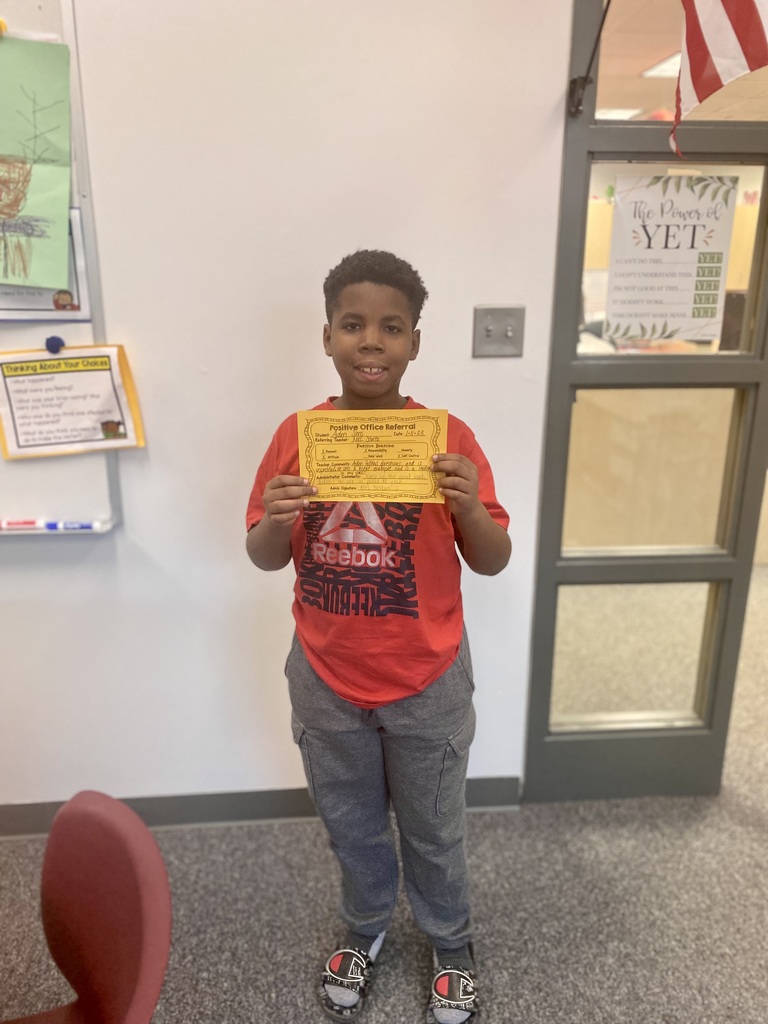 It's never too cold for a snow cone - especially when you save up all your hard earned Morris Money to have one with Mrs. Boe! 😎 Happy Friday! 🍧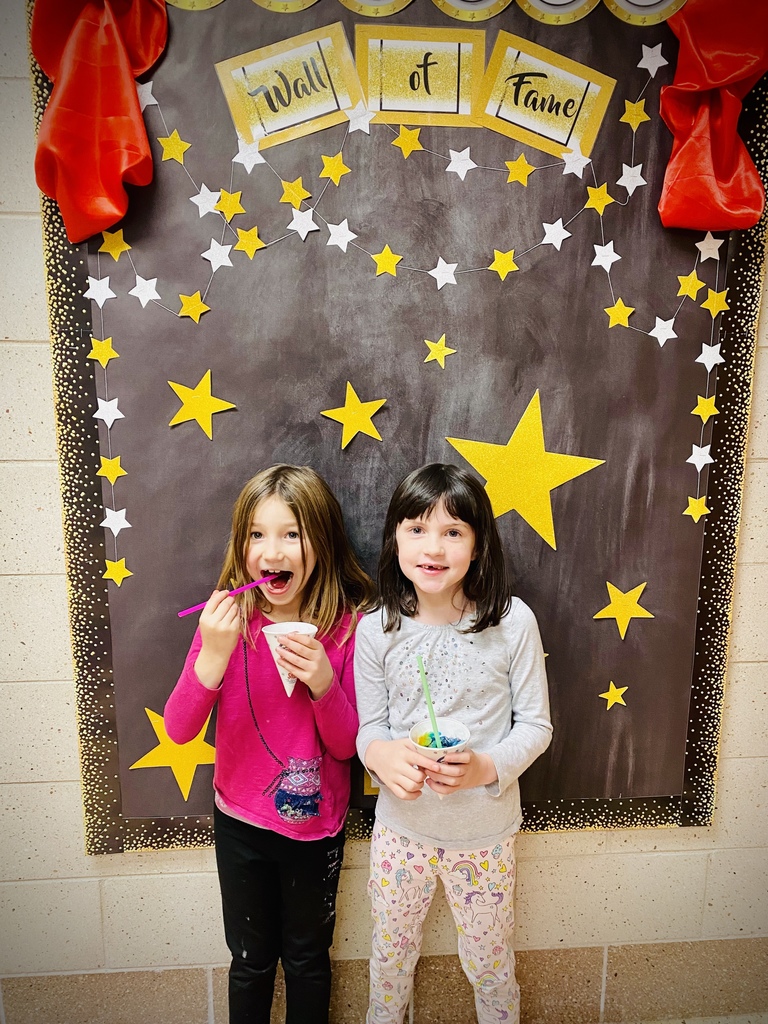 Last month, we launched our new weather station, in partnership with WGN, that reports our current Morris weather. In 2021, WGN meteorologists asked to place one of their Weather Bug devices (station and camera) here at MGS. They're now able to pull data and footage for their news reports. Our staff will also have access to move the camera and utilize the real time data for science lessons/projects. 🌟ADDED BONUS:🌟 Our school's name will be mentioned on air whenever they use this camera! Check out our new Online Weather Center below! 😀
https://owc.enterprise.earthnetworks.com/OnlineWeatherCenter.aspx?stat=MESIL&pid=3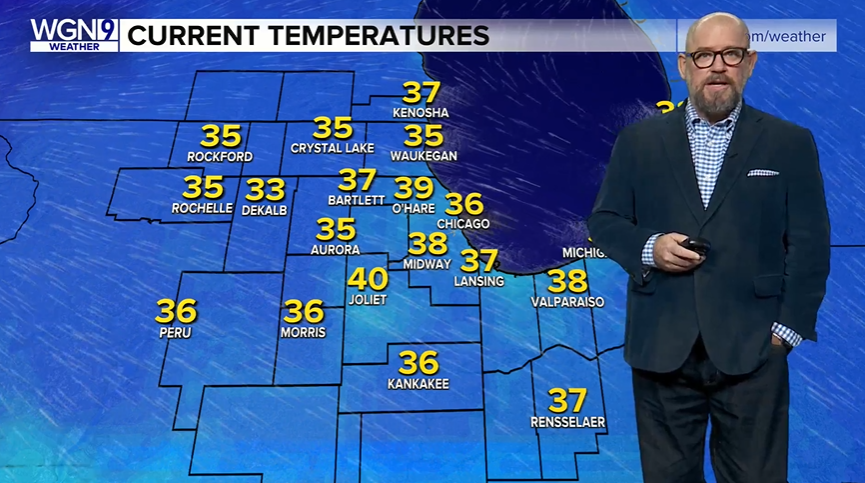 🤑Want to make some extra money? 🤑 We are in need of Substitute Custodians! Shifts are 4 hours after school and $14.50/hour. Contact
aaldrich@morris54.org
for more information!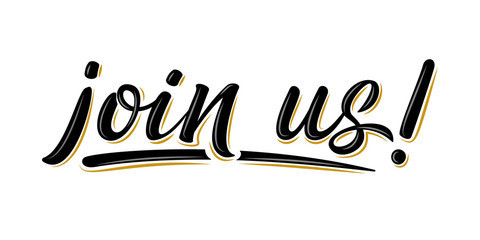 ✨Congrats✨ to our very first winners of our very first Golden Spatula Award! This special award is given to the very best classes who have shown respect, manners, and wonderful behavior in the lunchroom! GREAT JOB to Mrs. Lines', Mrs. Hitt's, Mrs. Larsen's, and Mrs. Auwerda's classes! 🤗🎉🙌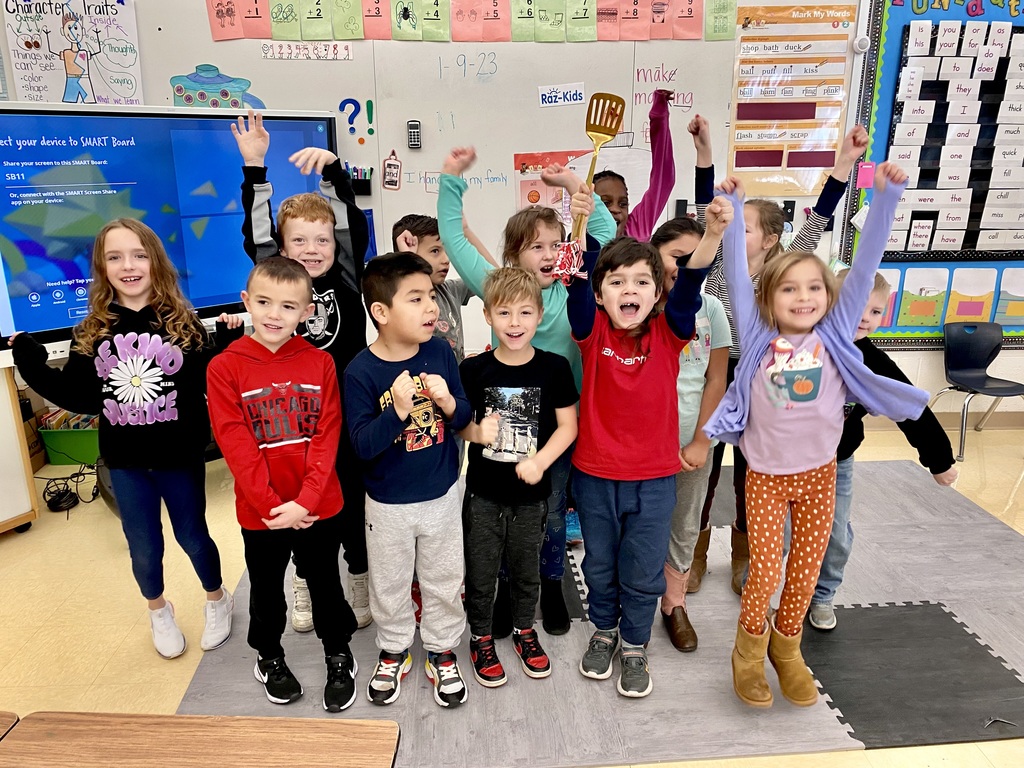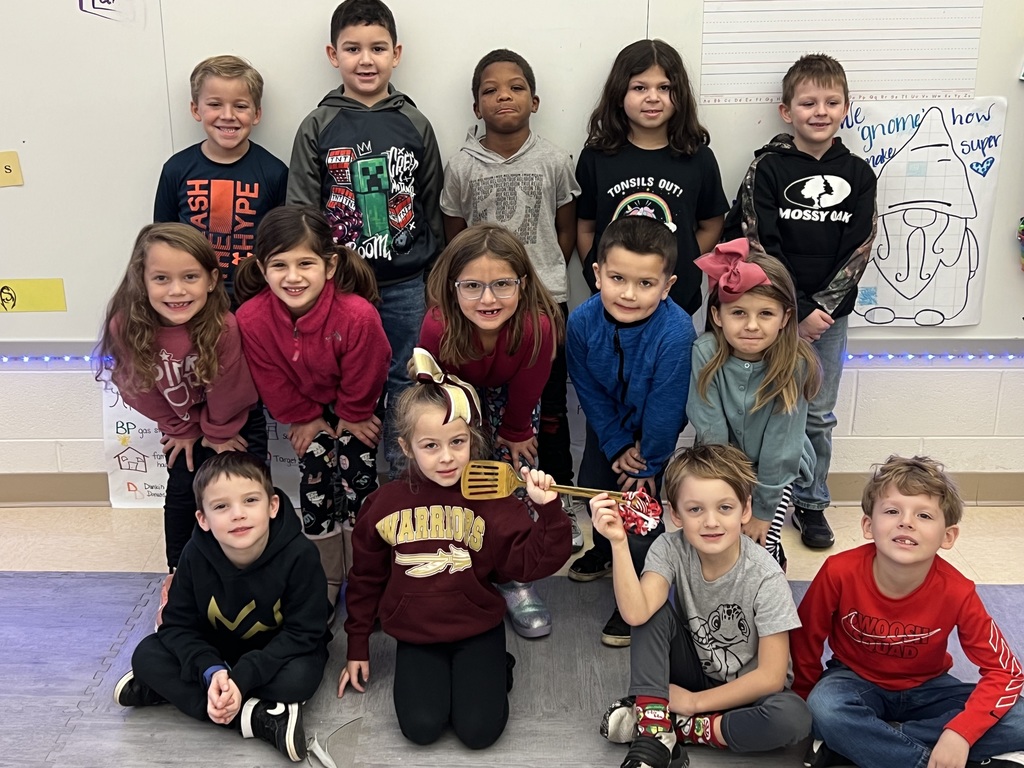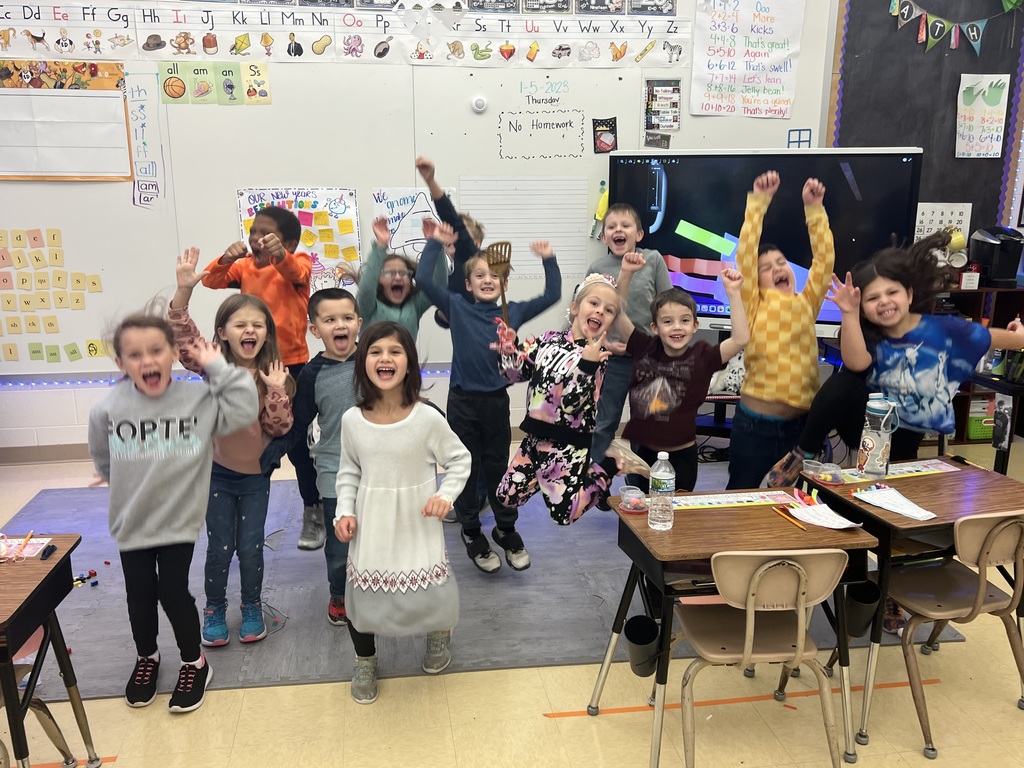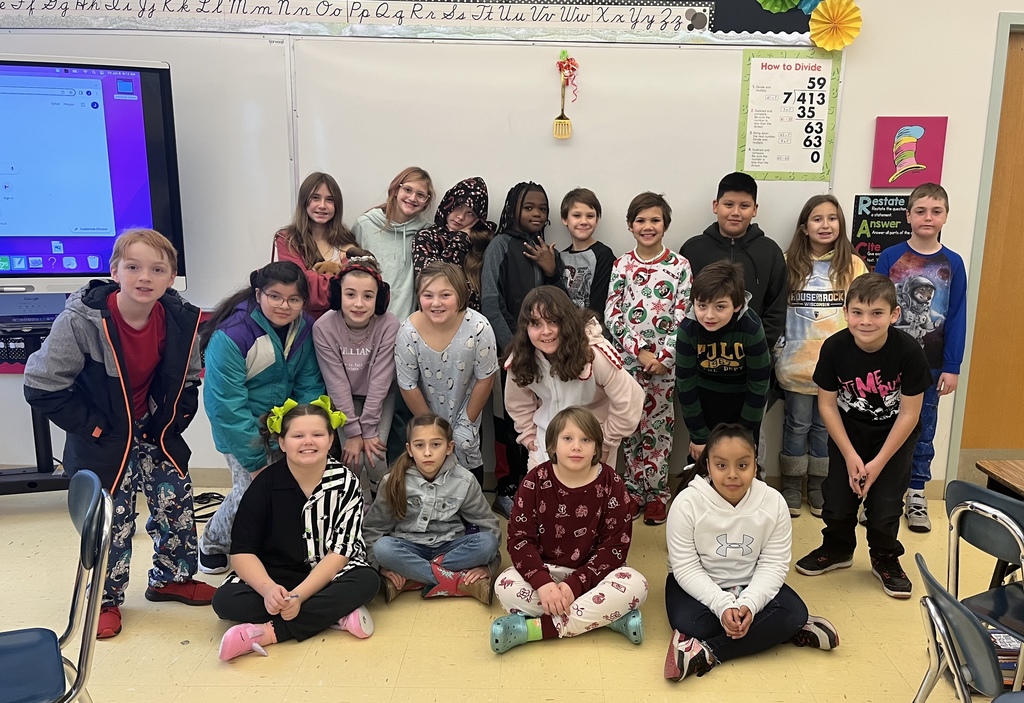 🤗The District #54 PTO is so excited about their January Fundraiser! This one will help you have the best charcuterie board just in time for the Super Bowl!🏈 You can order online at onlinepay.biz/51511 for local orders that will be delivered to our students or you can order nationwide at 
https://www.centuryresources.com/
(Group ID 51511.) Check out the catalogs that will be coming home with your kiddos this week!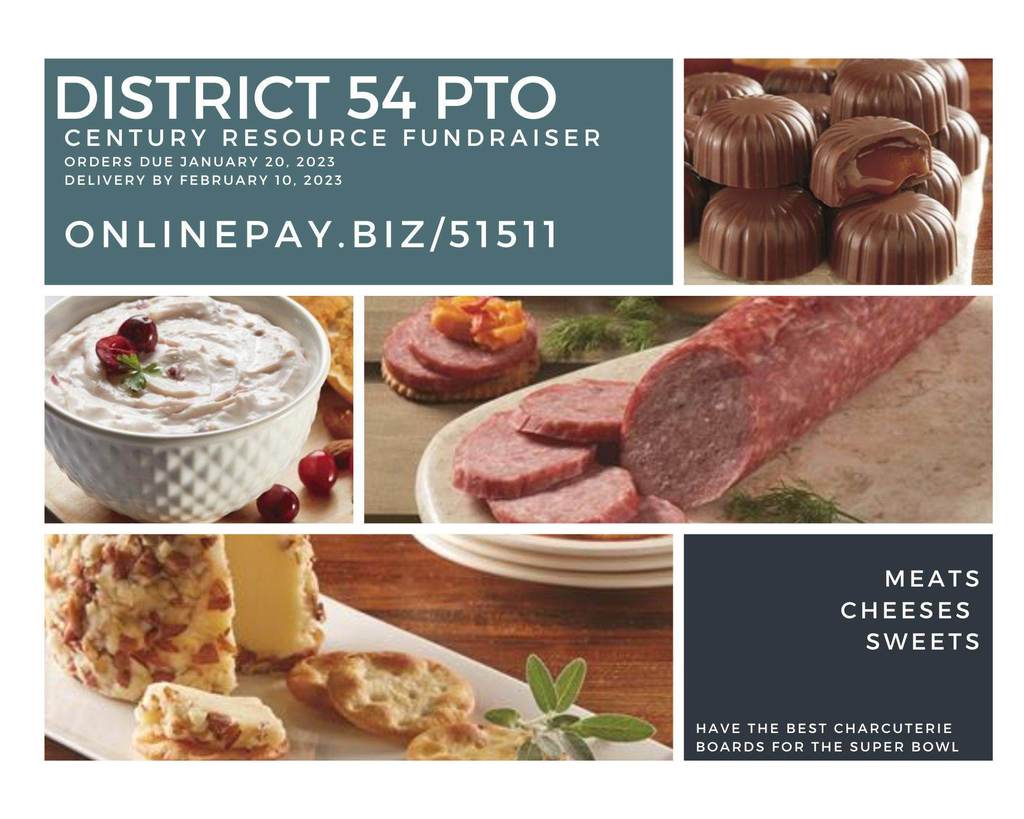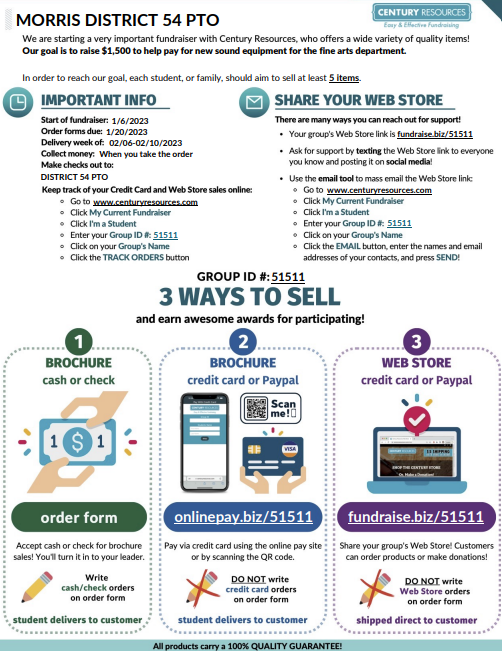 📚Please follow this link and check out the calendar below for fun events happening at the Morris Area Public Library! 🤗
https://bit.ly/3CgPq0w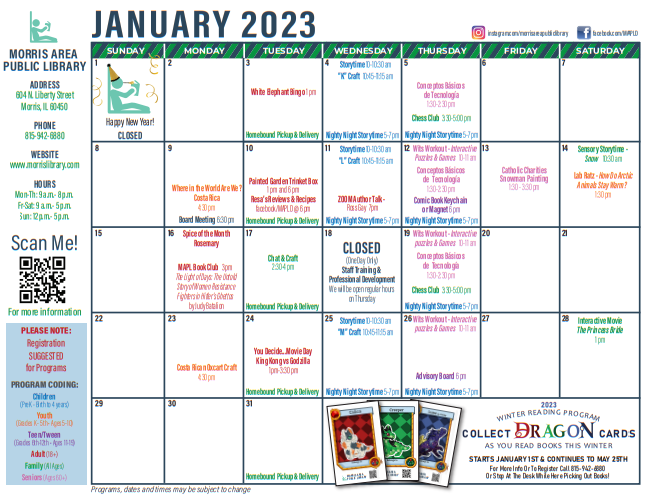 ✨The Morris Varsity Poms will be holding their annual winter clinic on Sunday, January 15th, with the performance being held on Friday, January 20th. ✨Please follow this link for more information and to print the registration form. bit.ly/3Gf4TiY **Registrations will be accepted until the day of the clinic. Only forms turned in by January 6th will have a shirt at the clinic. Any forms turned in after January 6th will receive a shirt at the performance. Registration forms should be turned in to the high school.**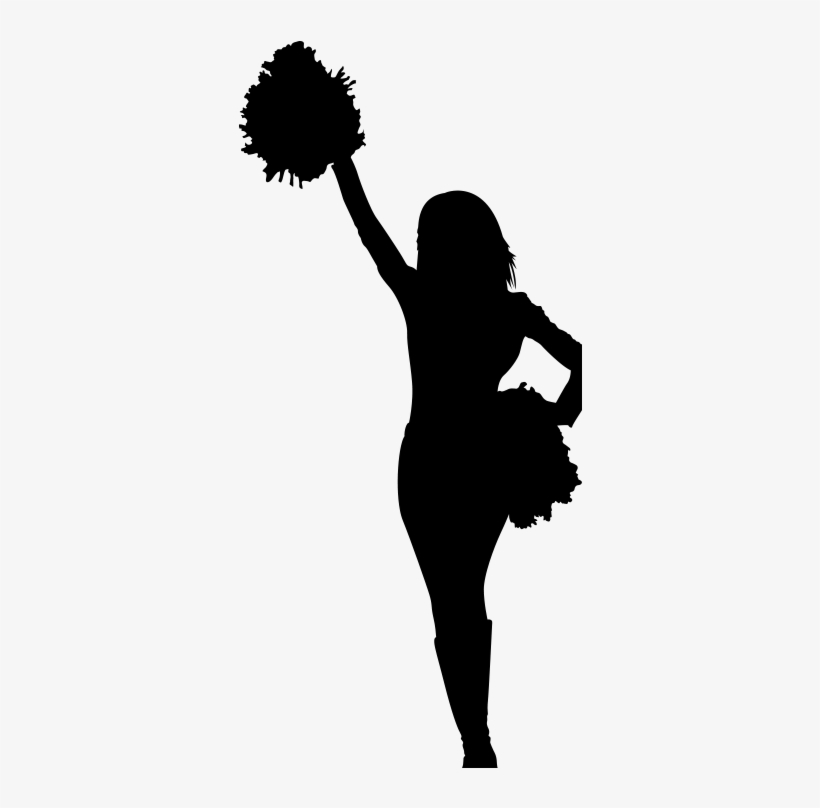 Our 7th Graders had their Earthquake Proof Structure Championship today. Congratulations to The Spider Monkeys of the 4th Hour Class! #teachmorris