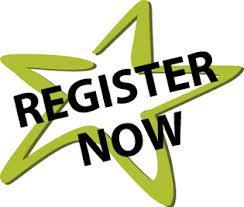 Returning Students Register Online Now!
Amy Aldrich
Thursday, June 20, 2019
Summer break may have just started, but REGISTRATION time is here! Returning students must register online by June 30, 2019. Please note that registration can only be completed on a computer, not on a phone.
Registration Packets for the 2019-2020 school year have been mailed out by the District Office. Please be sure to open the letter and follow the instructions for registering your child for the next school year. Transportation cannot be guaranteed unless your online registration has been completed. Students WILL NOT be placed on a class list until this has been done. You may also click on the following link to register your student. https://district54.powerschool.com/public/
Please complete the online registration by June 30, 2019. If you have questions or need assistance, please contact the office during our June/Summer hours (Mon.-Thurs. 7 am-3 pm and Fri. 7 am-12 noon).
New Student Registration will be held on August 1st.
Registration for new families must bring the following documentation to registration on August 1st:
Category 1 (all documents required)
- Student's birth certificate
- Legal custody papers if the student does not live with both parents. If living with a birth parent that does not have legal custody, you must provide a notarized letter from the other parent granting permission for your student to live with you and attend District #54 as well as a copy of the legal custody papers.
- Parent identification (driver's license or State ID)
Category 2 (one document required)
- Mortgage Papers
- Real Estate Tax Bill
- Lease

Category 3 (two documents showing proper address)
- Driver's license with current address
- Voter registration
- Gas or electric bill
- Checking account or bank statement
- Home/apartment insurance papers
- Credit card bill
- Public Aid card
- Forward mail