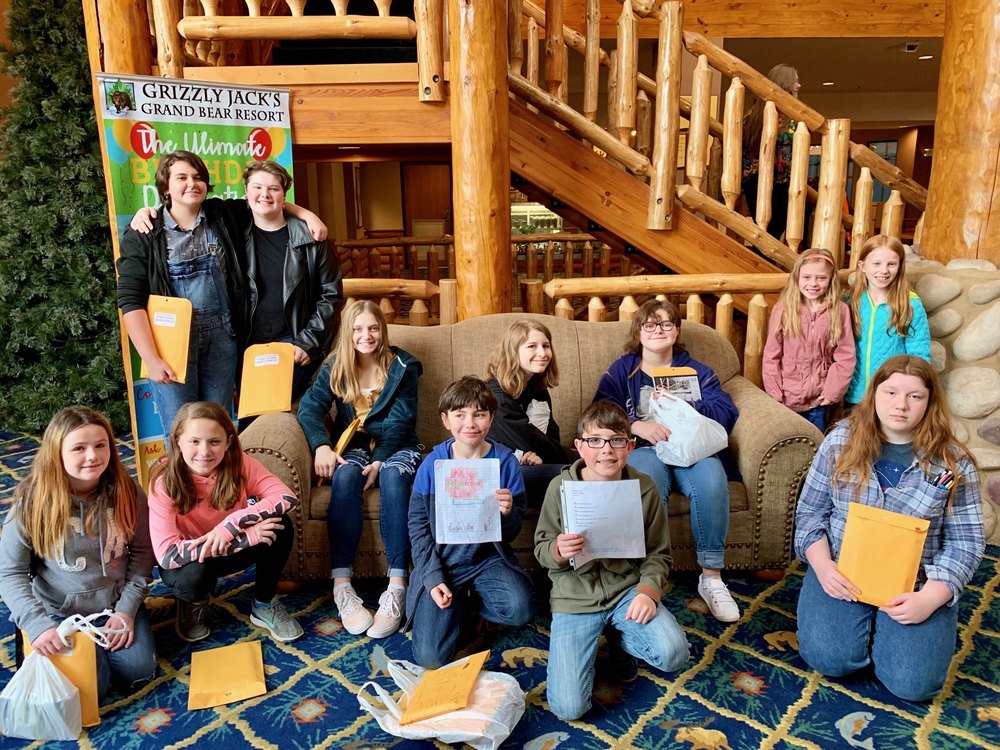 Morris Grade School Students Honored at Young Authors Celebration
Amy Aldrich
Thursday, May 16, 2019
Many Morris Grade School students were honored recently at the Starved Rock Reading Council's Young Author Celebration. The event was held at the Grizzly Jack's Grand Bear Resort in Utica, IL. All selected young authors who attended received an autographed copy of the celebrations featured author's book, certificate of participation, bookmark, and a pencil to continue their writing adventures. Teachers submitted the students work. The general requirements of the student manuscripts were:
• Poem, book, or short story of any length
• Written during the 2018-2019 school year
• Result of class assignments or individual
creative writing
• Written at school
• The student's original work
• Illustrations are allowed
• Composed by an individual or by 2 authors
only.
Congratulations to our Young Authors!